The women's Sradi national team makes history and enters the FIFA rankings for the first time in its history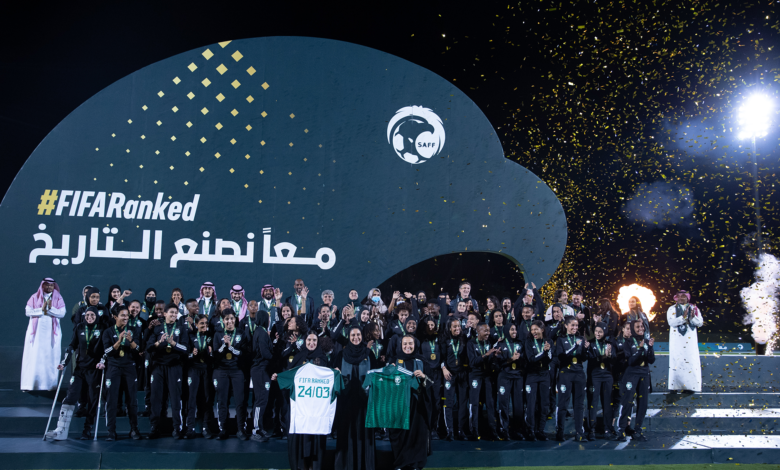 The Saudi women's national team officially entered the FIFA classification, less than two years after its establishment, after achieving outstanding results and rapid growth during the last period.
Since its establishment in 2021, the women's team has played 9 matches, and was crowned the title of the first friendly tournament for women hosted by the Kingdom at the beginning of this year, which helped it reserve a seat for it in the international classification, so that it could participate in the tournaments approved by FIFA and the Asian Football Confederation.
For his part, the President of the Saudi Football Association and a member of the FIFA Council, Yasser bin Hassan Al-Mishal, said that what the national team players achieved in just a year and a half is a great achievement, pointing out that this historic moment is the culmination of the wise leadership's investments and great interest in the sports sector in general, and football in particular in recent years, and the follow-up of His Highness the Minister of Sports to everything related to football.
Lamia bint Ibrahim bin Bahian, a member of the Board of Directors of the Saudi Federation and General Supervisor of Women's Football Management, said that the women's national team continues to make history by entering the FIFA classification in a short period and at a distinguished level. She also praised the wonderful work done by the technical and administrative staff of the team and pointed out the importance of redoubling the efforts in the coming period in order to achieve more achievements.