Officials of the Gulf Cup meet in Doha to discuss the 25th Arab Gulf Cup files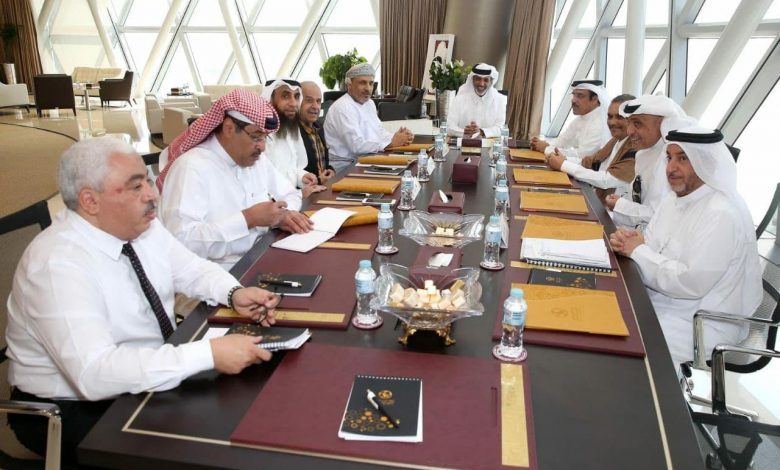 The Arab Gulf Cup Football Federation shall hold a number of meetings at the Federation's headquarters in Doha from 20-22 of this month to discuss many issues and the works of the committees. This was announced by Jassem Al-Rumaihi, Secretary General of the Federation, stressing that the meetings to evaluate the files of the upcoming 25th Gulf Championship will be held during the next 20-21 days. These meetings will be headed by Dr. Jassim Al-Shukaily, Vice- President of the Gulf Cup Federation and Chairman of the Committee, during which the files submitted by countries that seek to organize Gulf 25 will be considered, and the contents of the files and the requirements they contain will qualify as the best for hosting the tournament. Thereafter, the committee shall make a decision to choose the most appropriate file. It will be submitted to the Executive Office of the Federation to take the final decision in compliance with the Committee's recommendations, and the extent to which the selected file matches the hosting standards and requirements.
Al-Rumaihi said, "The Federation extended invitations to all members of the Arab Gulf Cup Federation to attend the meetings, and the delegations should arrive before the specified dates."
He added: "When the host country for the Gulf Cup 25 is announced, whether at the next meeting or at any other time, an inspection committee will be formed that includes highly qualified and experienced personnel in this field to carry out tours to see the facilities, stadiums and infrastructure of the host country according to a specific time limit. It shall submit its observations to the Executive Office of the Federation as soon as the work ends."
Al-Rumaihi indicated that the Federation's Executive Office will hold its meeting on December 22, chaired by His Excellency Sheikh Hamad bin Khalifa bin Ahmed Al Thani, President of the Gulf Cup Federation, to discuss the topics on its agenda, most notably the reports of the committees, including the Gulf 25 Regulatory File Committee, and the approval of the previous meeting and any new work.
Al-Rumaihi stressed that the Federation welcomes all that is proposed and the ideas and proposals presented that serve the championship, especially as it always strives to develop and strengthen it strongly because it has a great position in the hearts of the people of the Arab Gulf and the region, and that all the tournaments that were held after the announcement of the founding of the Union provided it with everything it would contribute to the success they aspire to attain.
It is noteworthy that the Gulf Cup 25 tournament is scheduled to be held in December 2021 or the following month January, according to the opinion of the Executive Office. The Arabian Gulf Cup includes eight teams: Qatar, Oman, Kuwait, Saudi Arabia, Bahrain, the Emirates, Iraq and Yemen.