Including a Gulf derby… Learn about the meetings to determine the journey of the Gulf teams in the Asian qualifiers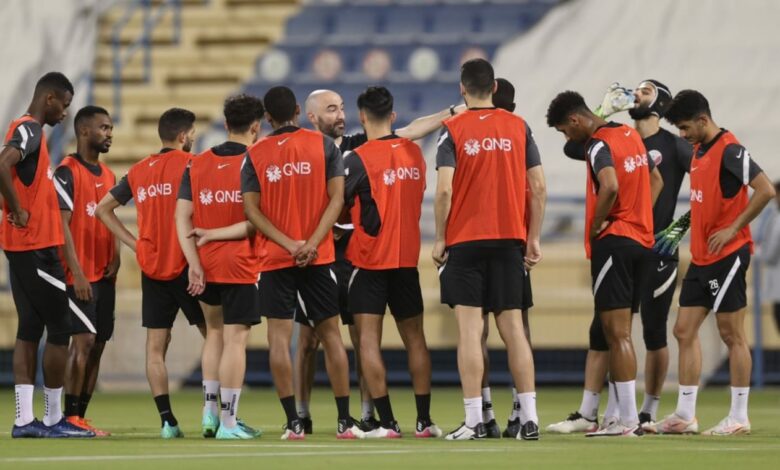 The Gulf fans are looking forward to the match tomorrow that will bring together Qatar and Oman in the fifth group matches of the Asian double qualifiers for the 2022 World Cup and the 2023 Asian Cup, which will be played at Jassim bin Hamad Stadium at 8:00 pm.
The Qatari team is aiming at taking the top spot in the fifth group, which is on top with 19 points, while the Omani team, the runner-up and the 12-point team, is looking to win the match and get closer to the Qatari team.
On the other hand, within the third group matches, the Iraqi team will meet its counterpart Cambodia at Sheikh Ali bin Muhammad Al-Khalifa Stadium at 5:30 pm. Iraq, the group runner-up with 11 points, hopes to crowd out Bahrain which has 12 points, who will play the top of the group match against Iran, which occupies the third place with nine points, at 7:30 pm.
The UAE national team will host the runners-up of the seventh group at 7:45 pm at Zabeel Stadium. The Thailand team, with whom it shares the total points with nine points each, are seeking to pursue the leader Vietnam, who is only two points away from them.