Gulf goalkeepers .. gold and trophies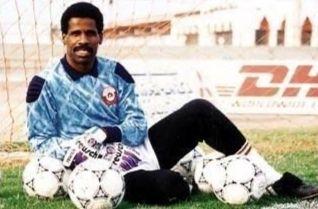 The goalkeepers of the Gulf teams made their great presence throughout the Arab Gulf Cup championships that started more than 50 years ago.
Many names have shown great performances since the start of the Gulf championships, including the Saudi Ahmed Eid, who won the award for best goalkeeper in the first and second Gulf Cup championships. Additionally, Kuwaiti Ahmed Trabelsi was also among the names who achieved the Gulf championship for Kuwait several times.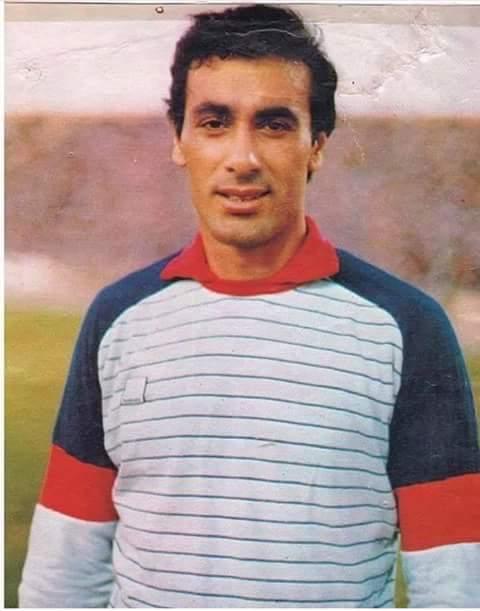 Moreover, Bahrain's Hamoud Sultan managed as well to win the award for the best goalkeeper on three occasions, and Iraqi Raad Hamoudi, who contributed in the first Gulf achievement of his country in the fifth Gulf Cup.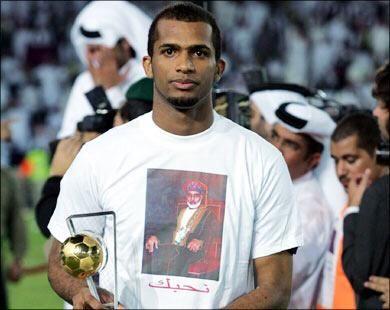 The Omani Ali Al Habsi, who won the award as the best goalkeeper for four consecutive occasions from Gulf 16 to 19, is considered one of the most prominent guards in the Gulf courses, and this culminated in achieving the first Omani title in Gulf 19.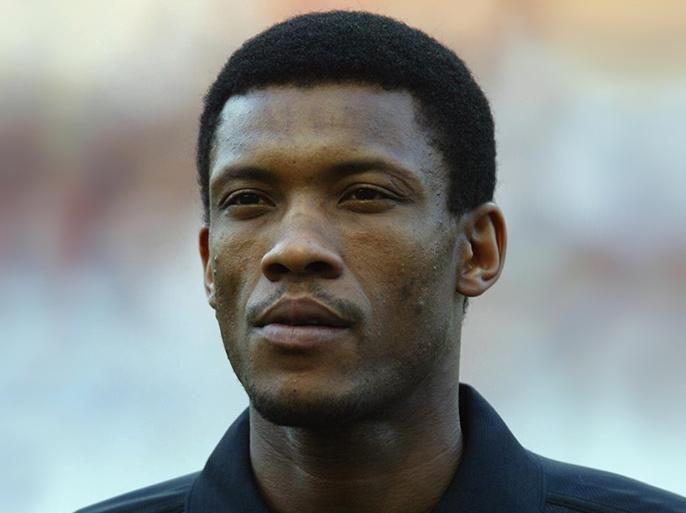 Moreover, among the prominent names is Emirati Mohsen Musabeh, who defended UAE's goal for several tournaments and won the award for the best goalkeeper in Gulf 12. An addition to the list is Saudi Mohammed Al Deayea, the holder of the best goalkeeper award in Gulf 14 and 15, who managed to help Saudi Arabia in Gulf 15 to achieve the title.
Younis Ahmed, the former Qatar goalkeeper, is also considered one of the successful names in the Gulf tournament, who won the award of the best goalkeeper in the Gulf 13. The Kuwaiti goalkeeper Nawaf Al-Khalidi and the Iraqi goalkeeper Noor Sabri were also able to crown their efforts that lasted for many years, some of which continued for more than seven championships in the Gulf by achieving individual awards. Al-Khalidi won the award as the best goalkeeper in the Gulf Cup 20, and Sabri was named the best goalkeeper in the Gulf Cup 21.
ضع (رقم) أفضل حارس مرّ على كأس الخليج برأيك.🤔

1️⃣ حمود سلطان 🇧🇭
2️⃣ محمد الدعيع 🇸🇦
3️⃣ يونس أحمد 🇶🇦
4️⃣ علي الحبسي 🇴🇲
5️⃣ أحمد الطرابلسي 🇰🇼
6️⃣ محسن مصبح 🇦🇪
7️⃣ رعد حمودي 🇮🇶#AGCCF @Yemenfa @uaefa_ae pic.twitter.com/JU8AzkTy7Z

— اتحاد كأس الخليج العربي لكرة القدم (@AGCFF) June 14, 2020
In a public poll, the fans participated in the selection of the name of the best goalkeeper during the Gulf Cup tournaments. Many names appeared in the audience's choices, with Omani Ali Al Habsi leading the list as one of the most popular names.
Awards for the best goalkeeper in the Gulf championships:
Gulf 1: The Saudi Ahmad Eid.
Gulf 2: The Saudi Ahmad Eid.
Gulf 3: Kuwaiti Ahmed Trabelsi.
Gulf 4: Bahraini Hammoud Sultan.
Gulf 5: Iraqi Raad Hamoudi.
Gulf 6: Emirati Saeed Salboukh.
Gulf 7: Iraqi Fattah Nassif.
Gulf 8: Bahraini Mohammed Saleh.
Gulf 9: Omani Yousef Obaid.
Gulf 10: Bahraini Hammoud Sultan and Kuwaiti Samir Saeed.
Gulf 11: Bahraini Hammoud Sultan.
Gulf 12: Emirati Mohsen Musabah.
Gulf 13: Qatari Younis Ahmed.
Gulf 14: Saudi Mohammed Al Deayea.
Gulf 15: Saudi Mohammed Al Deayea.
Gulf 16: Omani Ali Al Habsi.
Gulf 17: Omani Ali Al Habsi.
Gulf 18: Omani Ali Al Habsi.
Gulf 19: Omani Ali Al Habsi.
Gulf 20: Kuwaiti Nawaf Al-Khaldi.
Gulf 21: Iraqi Noor Sabri.
Gulf 22: Qatari Qasim Burhan.
Gulf 23: Emirati Khaled Issa.
Gulf 24: Saudi Fawaz Al-Qarni