About AGCFF
Gulf Cup … A glorious tradition of football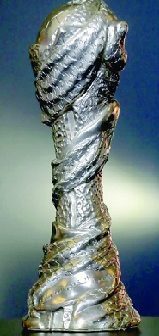 The hugely popular Gulf Cup is the only regional football tournament to be held regularly since 1970, reflecting the success of the idea that was conceptualized during the 1968 Olympic Games.
It is from there that the idea of ​​a new championship was born and in the spirit of friendship and brotherhood, four countries – Bahrain, Kuwait, Saudi Arabia and Qatar- joined hands to organise and play the inaugural edition of the Gulf Cup. The first Gulf Cup was hosted in Manama, Bahrain, in 1970 with the participation of four teams.
In 1972, the UAE also joined the group, followed by Oman in 1974. Iraq followed suit and joined the Gulf Cup extravaganza in 1976. Finally, Yemen joined in 2003 as the Gulf Cup competitions grew to eight countries after the initial group of four teams.
With the passage of time, increased competition and excitement of the Gulf Cup saw the need for a regional administrative body to run the event. In May 2016, the Arab Gulf Cup Football Federation (AGCFF) for formed and headquartered in the Qatari capital Doha.
Sheikh Hamad bin Khalifa bin Ahmed Al-Thani, President of the Qatar Football Association (QFA), was elected as the head of the newly-formed AGCFF. He was elected at the Extraordinary Meeting of football chiefs from around the region. Dr Marwan Ahmed Bin Ghalaita, President of the UAE Football Federation, was elected as Vice-President.
The AGCFF is an independent football organization that operates in accordance with the rules and regulations of FIFA and the AFC. It has a strategic plan to make a qualitative leap in regional competitions. The AGCFF has developed a new agenda by increasing the number of competitions across the region.
The forthcoming Gulf Cup will be more competitive, exciting and exciting than ever before. The 23rd edition of the tournament aims to bring out with it a new look that seeks high professionalism from players and officials. The aim of the forthcoming event is to raise the level of the game and prove that football is a binding force when teams play against each other.