With the participation of Saudi Arabia, Qatar, Yemen, the draw for the Asian Junior Cup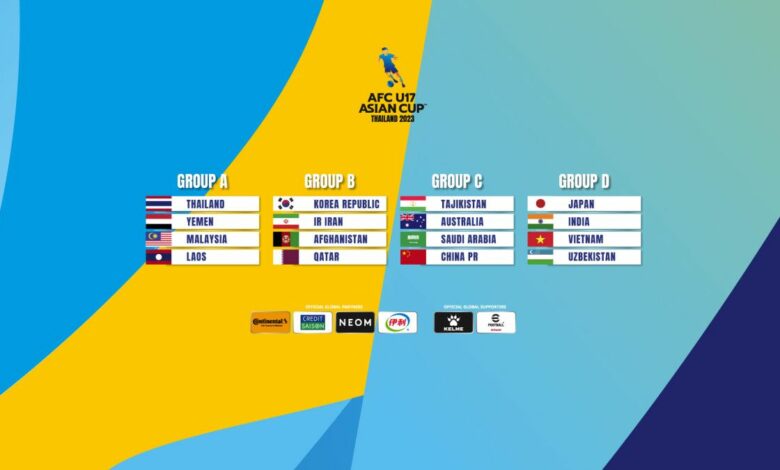 In the Thai capital, Bangkok, the draw for the AFC U-17 Junior Championship 2023 took place in Thailand.
16 teams will participate in the finals, divided into four groups, so that each group includes four teams, and the first two teams from each group qualify for the quarter-finals.
The host team, Thailand, was drawn in the first Group, which includes Yemen, Malaysia and Laos.
On the other hand, the Qatar national team plays in Group Two against South Korea, Iran and Afghanistan.
The Saudi national team also came in strong competition in the third Group, where it faces Tajikistan, the defending champion, Australia and China.
Japan, the champions of the last edition in 2018, were drawn in the fourth Group, along with India, Vietnam and Uzbekistan.
The tournament will be held from June 15 to July 2, 2023 in Bangkok and Chonburi.
It is noteworthy that the teams that finish in the first four places in the finals qualify to represent the Asian continent in the FIFA U-17 World Cup 2023 in Peru.
The draw for the AFC U-17 Junior Championship
First Group: Thailand, Yemen, Malaysia and Laos
Second Group: South Korea, Iran, Afghanistan, Qatar
Third Group: Tajikistan, Australia, Saudi Arabia, China
Fourth Group: Japan, India, Vietnam, Uzbekistan