Friendly matches: a negative draw for the UAE against Tajikistan, and a loss for Bahrain against Palestine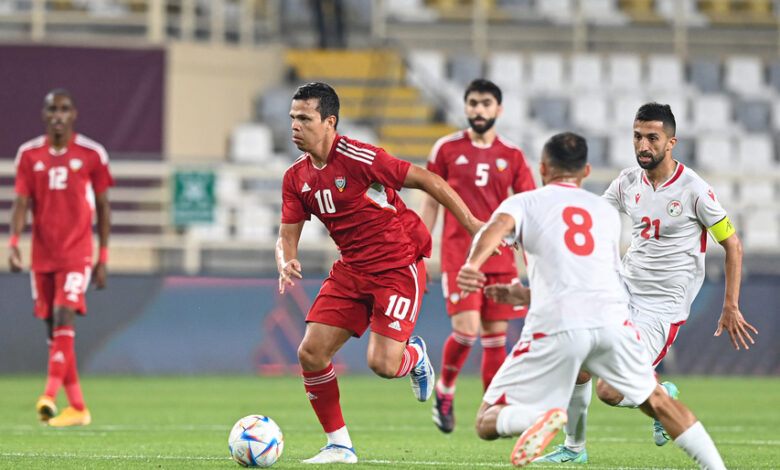 The UAE national team tied with Tajikistan 0-0 in the international friendly match that was held at Al Nahyan Stadium in Abu Dhabi.
The Tajik national team presented a good level, as it continues to prepare for the first attendance at the Asian Cup finals under the leadership of coach Petar Siegert.
The advantage during the match was in favor of the UAE players, but they missed the final touch in front of the goal, while Caio Canedo was forced to leave during the second half due to injury.
On the other hand, Bahrain lost to Palestine, after Palestinian goalkeeper Rami Hamada shone in blocking a penalty kick in the first half, leading his country to achieve a 2-1 victory over Bahrain at Sheikh Ali bin Mohammed Al Khalifa Stadium in Muharraq.
Michel Milad Termanini (51) and Islam Al-Batran (61) scored the goals for Palestine, while Sayed Dia Saeed (80) scored the Bahrain goal.
The Bahrain national team won a penalty kick in the first half that was executed by Mahdi Abdul-Jabbar which Hamada the Palestinian goalkeeper, saved it.