Friendly matches: Saudi Arabia lost to Venezuela and Kuwait defeated the Philippines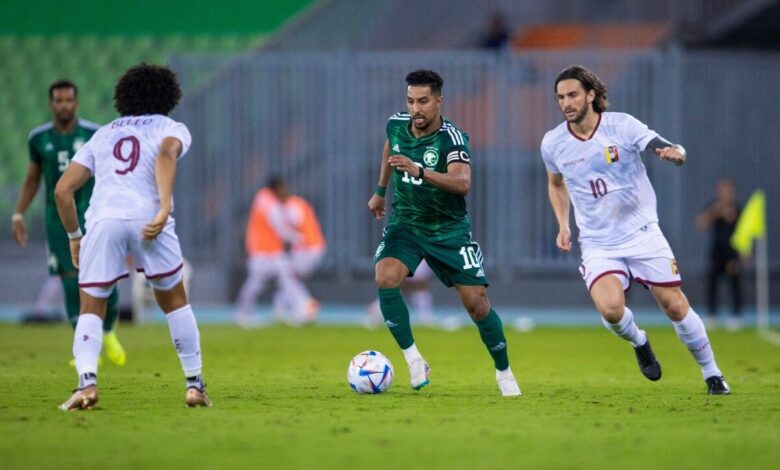 The Saudi national team lost to Venezuela, 1-2, in the friendly match that was held on the grounds of Prince Abdullah Al-Faisal Stadium in Jeddah.
Venezuela finished the first half ahead with goals from Joseph Martinez (26) and Solomon Rondon (33), while Salem Al-Dosari scored the only goal for Saudi Arabia (73).
Saudi will play a friendly match again next Tuesday, when it receives the Bolivia national team at the same stadium.
In another confrontation, the Kuwait national team defeated the Philippines 2-0 in an international friendly match that was held at Jaber Al-Ahmad International Stadium.
Badr Tariq (72) and Ali Khalaf (84) scored the winning goals for the Kuwaiti national team.
The Kuwaiti national team, led by its Portuguese coach, Roy Pinto, will play a second friendly match against Tajikistan on March 28th.