UAE beach football team beat its Kyrgyz counterpart at the end of its preparations for the Asian Cup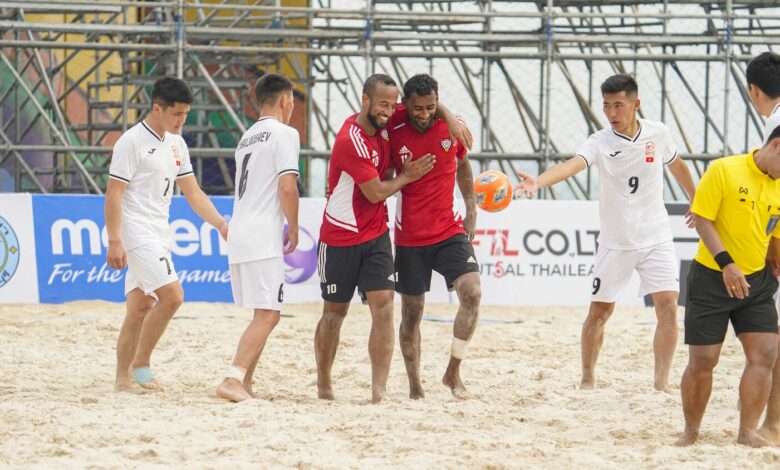 The UAE beach football team defeated its counterpart, Kyrgyzstan, by nine goals to three, in the match that was held yesterday in its current camp in the Thai city of Pattaya, at the end of its preparations to participate in the 2023 Asian Cup.
The goals were scored by Rashid Eid (3 goals), Haitham Al-Kaabi (two goals), Abdullah Dehghani (two goals), Kamal Ali, and Walid Al-Mohammadi.
UAE had played three friendly matches during this camp, as part of its last preparation for the 2023 AFC Asian Cup, and won the first friendly match against Thailand (5-4), and in the second match it defeated China (2-0).
The AFC Beach football Championship "group stage" is scheduled to start next Thursday, when the UAE national team meets the Uzbekistan national team, then meets the Malaysia national team on March 18, and the group stage concludes with the Iran 20 national team, and according to the tournament system, the first and second of each of the four groups qualify to the quarter-finals.