Oman beach football team wins over Japan in preparation for the Asian Beach Football Cup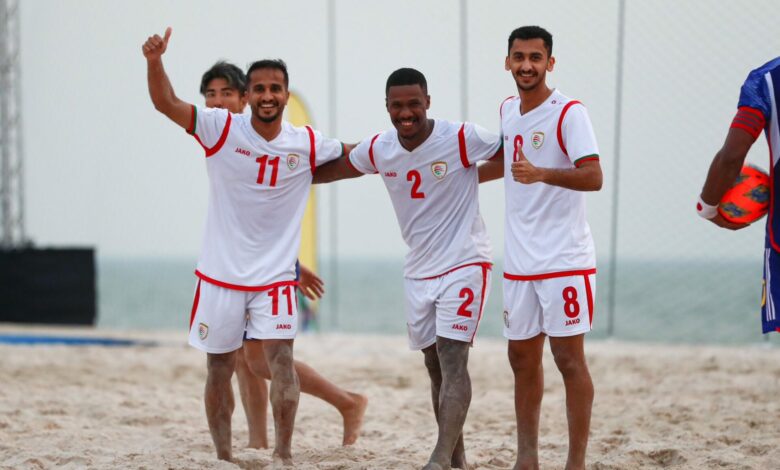 The Omani national beach football team continues its preparations in the Kingdom of Thailand to participate in the finals of the Asian Beach football Cup, which will be held from 16 to 26 March.
Oman played a friendly match against Japan, which ended with Oman winning 5-4. The goals were scored by Yahya Al-Muraiki (two goals), Salem Al-Araimi, Abdullah Al-Souti and Munther Al-Araimi.
The teams included within Oman group includes the teams: Palestine, Kuwait and Kyrgyzstan, where the journey begins on March 17 with a meeting with the Kyrgyz national team, then it meets Kuwait on March 19, and finally the Palestine team on March 21.