Saudi League: Al-Ittihad snatches the lead from Al-Nassr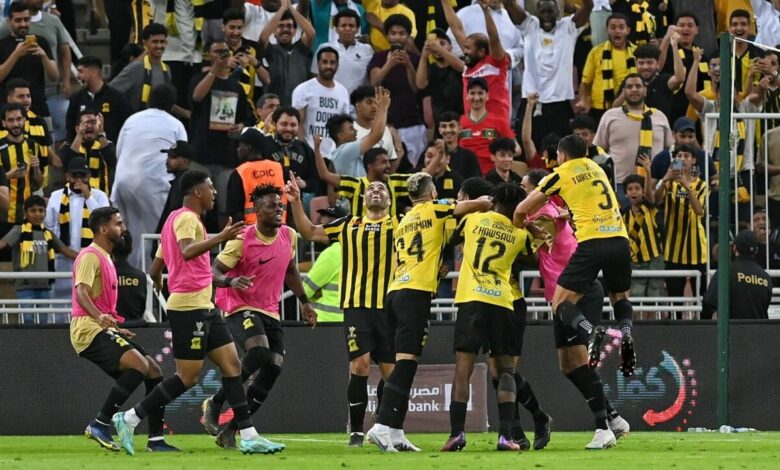 Al-Ittihad team topped the general standings of the Saudi Football League after defeating Al-Nasr 1-0, while Al-Shabab regained its balance by defeating Al-Fayhaa 3-2, in the framework of the twentieth round of the competition.
The defending champion, Al-Hilal, also achieved a big victory over Al-Taawoun 4-0, Al-Raed defeated Al-Adala 3-0, and Damak defeated Al-Tai 3-1. In this round, the teams scored 24 goals in 8 matches, at a rate of 3 goals per match.
Results of round 20 matches
– Thursday
Al Itifaq 1 – Al Whda 1
Al-Batin 1 – Al-Khaleej 0
Al-Ittihad 1 – Al-Nasr 0
Al Shabab 3 – Al Fayhaa 2
Abha 2 – Al-Fateh 2
Al Taawun 0 – Al Hilal 4
Al Taie 1 – Damak 3
Al Adalah 0 – Al Ra'ed 3
Ranking of the leading teams
1- Al-Ittihad: 47 points from 20 matches
2- Al Nasser: 46
3- Al Shabab: 43
4- Al-Hilal: 36 out of 18
5- Al Taawon: 34