UAE.. Completion of the contract for the teams qualifying for the quarter-finals of the President's Cup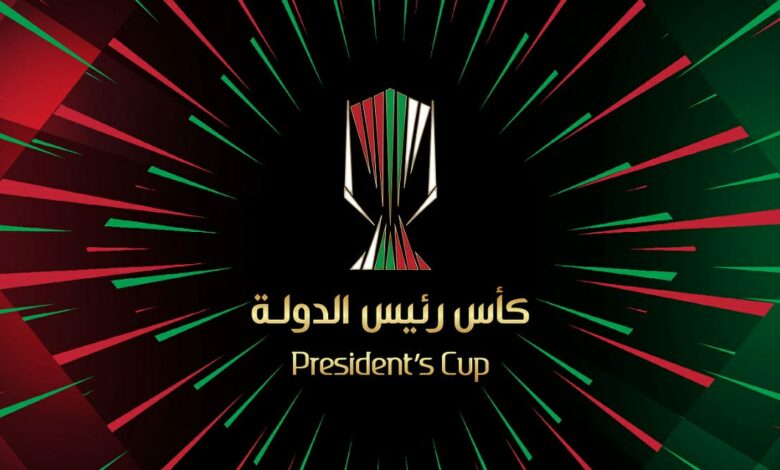 The contract for the teams qualified for the quarter-final round of His Highness the President's Cup was completed, with the success of eight teams in reaching the next round, which are Shabab Al-Ahly, Ajman, Sharjah, Bani Yas, Al-Ain, Al-Jazira, Al-Bataeh and Al-Wasl.
The matches took place on Tuesday and Wednesday. In the first match, Shabab Al-Ahly defeated its host, the Emirates, with two goals free of charge, at the Emirates Club Stadium in Ras Al-Khaimah, while Bani Yas succeeded in passing the Al-Dhafra hurdle, with three goals, at Hamdan bin Zayed Al Nahyan Stadium.
Al-Jazira achieved the biggest victory in the final, after defeating Gulf FC with six goals to one, in the match hosted by Mohammed bin Zayed Stadium, and Al-Ain defeated its host Khorfakkan with a goal without a response at Saqr bin Muhammad Al-Qasimi Stadium in Khorfakkan.
The match between Al-Bataeh and its host, Ittihad Kalba, was the only one that was decided by a penalty shootout in favor of Al-Bataeh, after it ended in the regular time and overtime with a draw with three goals for each team, and Al-Wasl qualified by defeating Fujairah with two goals to one in the match hosted by the Fujairah Stadium.
The quarter-finals witness heavy and intense matches, where Sharjah meets Al-Jazira, Shabab Al-Ahly collides with Al-Ain, Ajman plays against Al-Bataeh, while Bani Yas faces Al-Wasl, and the quarter-final matches are played with a knockout system from one match, where the winner qualifies for the semi-finals to determine the team qualified for the final match.