Bahraini League: Manama and Riffa ignite the lead struggle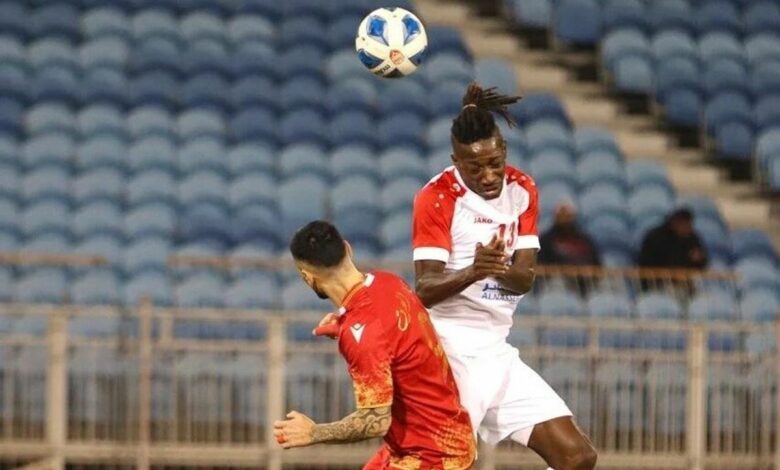 Leaders Al-Muharraq stumbled for the second round in a row, tying with Sitra 0-0, to ignite the struggle for the first places after Manama's second victory over Al-Ahly 5-1, and the defending champion, Al-Riffa, advanced to third place by defeating Al-Khalidiyah 3-1.
The difference between Muharraq and Manama narrowed to only two points, as the former did not succeed in shaking the net of Sitra throughout the minutes of the match, while Manama outperformed its Al-Ahly counterpart with five goals scored by Mahdi Abdul-Jabbar (7, 32, 47), Muhammad Al-Marmour (11), and Ahmed Al-Khattal (11).  53), against a single goal that came from Hassan Madan (43).
In the most prominent matches of the round, the Riffa team returned to the path of victories by defeating Al-Khalidiyah with three goals scored by Muhammad Marhoon (17), Muhammad Al-Rumaihi (26), Sayed Hashim Issa (40), against a single goal scored by Mahdi Humaidan (48 from a penalty kick).
Al-Hidd turned its delay against Budaiya with a goal by Frederick (68), into a victory with two goals scored by Abdel Fattah Bashir (83) and Thiago (90 + 3 from a penalty kick), and Al-Halah defeated Bahrain with a goal by Baba Diop (63), and with the same result Al-Shabab defeated East Riffa by  Mr. Zia (37).
The round saw 15 goals scored in 6 matches, at a rate of 2.5 goals per match.
Ranking of the leading teams:
1- Al-Muharraq: 23 points from 11 matches
2- Manama: 21
3- Riffa: 19
4- Al-Khalidiyah: 18
5- Setra: 17
6- AlHadd: 17