Jazan prepares for the Asian Cup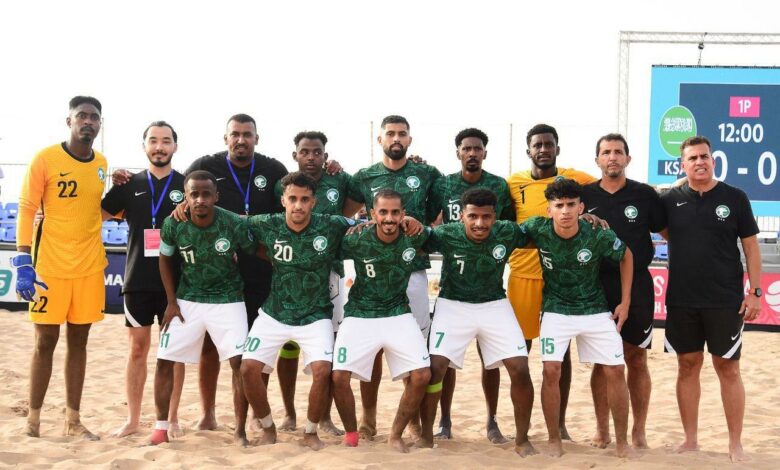 The Saudi national beach football team is holding an indoor training camp in Jazan region, from January 29 to February 11.
The coaching staff of the beach football team, led by the Brazilian, Joga Zlokovic, announced the list of the 22 players who were chosen for the camp, and they are: Walid Safi, Muhannad Al-Khawaji, Mubarak Al-Dosari, Muhammad Khatam, Walid Al-Youbi, Salman Al-Rashidi, Majid Al-Shamhani, Khaled Wahib, Nayef Yaktal, Omar Qarmish, Ramzi Dakman and Bilal.  Bouda, Rakan Al-Breikani, Ibrahim Al-Otaibi, Maan Haitham, Muhammad Al-Juhani, Abdulaziz Al-Shanqeeti, Ahmed Al-Mahamy, Zayed Al-Hajri, Mishaal Al-Shammari, Saud Al-Abd Al-Aziz and Hashim Bernawi.
It is noteworthy that on Thursday, corresponding to January 19, the draw ceremony was held, which resulted in being the Saudi national team in Group A, along with the teams of Thailand (host), Bahrain and Afghanistan.
The Saudi beach football team ranks 31st in the International Federation of Beach football rankings for the month of December 2022.