An exciting final for the Gulf 25 Championship.. The Lions of Iraq achieve their fourth title against the Omani team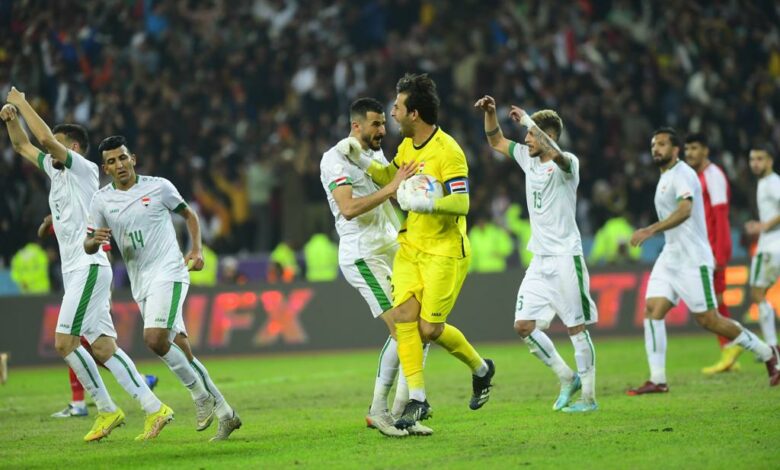 The Iraqi national team was crowned the 25th Gulf Cup championship, with an exciting victory over Oman with three goal versus two goals in a marathon match that lasted 120 minutes after the original time ended in a 1/1 draw.
The Omani team was able to equalized in the last minutes of the first half of the match.
The two teams were crowned by His Excellency the Iraqi Prime Minister Muhammad Shayaa Al-Sudani, His Excellency Sheikh Hamad bin Khalifa bin Ahmed Al Thani President of the Arab Gulf Cup Football Association, His Excellency Salem Al-Wahibi President of the Omani Football Association and Mr. Adnan Darjal President of the Iraqi Football Association.
During the first half, the Iraqi team succeeded in coming out ahead with a single goal scored by Ibrahim Baish in the 24th minute, from a ball that he hit from outside the penalty area to the right of the Omani goalkeeper which brought a great joy to the Iraqi fans.
The Iraqi team tried to rush early through the balls that were passing through the sides and reaching the depth, but the Omani defense succeeded in confronting them and then responded with quick balls.
There were some opportunities for the two teams, but they were not translated into goals, so that the Iraqi came out ahead with the goal of Baish.
The second half witnessed excitement and enthusiasm, as there was a lot of challenges and threats to the two goals with an effective performance in order to score.
The Iraqi team maintained the lead until the last seconds of the match but the Omani team returned from a penalty kick, which was successfully implemented by Saleh Al Hayai so that the two teams ruled overtime over two halves, each half 15 minutes.
The Iraq team scored its second goal through Amjad Atwan in the 116th minute from a penalty kick, but the Omani returned to the match again through Omar Al Malki in the 119th minute, from a cross which he completed with a header.
In the last minute of the second extra time, Manaf Younes succeeded in scoring the third goal for Iraq from a wonderful header to the left of the Omani goalkeeper, so that Iraq won the 25th Gulf Cup.