Al-Akhdar dreams of the first victory and aspires to qualify. The history of the confrontations between Saudi Arabia and Mexico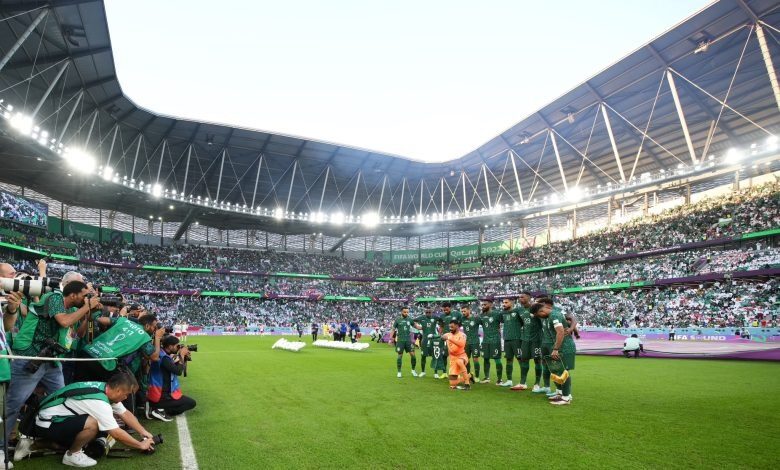 A historic victory over the Argentina national team, the most prominent candidate for the World Cup title, with two goals to one, and a wonderful rimontada lined by the Green Falcons at the opening of the Qatar 2022 finals campaign, followed by an undeserved loss against the Polish national team in the second round of the group stage, during a match in which luck stood as a stumbling block in front of the flood of attacks. As well as the penalty kick that would have brought Al-Akhdar back to the meeting since the first half, so that the Falcons entered the third and last rounds of the group stage against Mexico with the dream of achieving victory and qualifying for the second time to the second round (16th), as victory alone is what guarantees the qualification of the Saudis without paying attention to any Other results, despite what Al-Akhdar suffers from the absence of important elements, led by Salman Al-Faraj, Yasser Al-Shahrani for injury, and Abdullah Al-Maliki for the accumulation of cards, and perhaps Muhammad Al-Buraik (suffered a leg muscle injury), and Nawaf Al-Abed, who complains of pain in the joint of the foot, which puts Herve Renard is in trouble.
And before the fateful confrontation between the two teams, which will be the first in which the Saudi team faces a team from North America in 6 World Cup matches, but it is the sixth confrontation between the two teams who have met before on 5 occasions, as Prince Faisal bin Fahd Stadium in Riyadh gathered "Malaz" in 1995 the first match between them, and then ended with the national coach Mohammed Al-Kharashi with two unanswered goals for the Tricolor team, scored by Luis Garcia, and in the same year the two sides faced in Los Angeles, USA, and the Saudi team lost again with goals from Claudio Suarez and Javier Lozano, while the Green Falcons Manuel Vidrio scored an own goal.
In 1997, the Saudi national team suffered a heavy loss against Mexico in the first group matches of the Confederations Cup, when it lost five goals without a response, successively scored by Francisco Palencia (double), and the same by the legend Cuatemoc Blanco, and a single goal by Braulio Luna.
And within the Saudi national team's preparatory matches for the 1998 World Cup, the two sides faced each other in a friendly that ended in a goalless draw, while the last five-way match witnessed a single goal by Nawaf Al-Tamyat's penalty in the 1999 Confederations Cup, when Blanco returned and scored a "super hat-trick" while Abendis scored a single goal.