In the last appearance in the World Cup.. Al-Annabi's opponent is the best without a title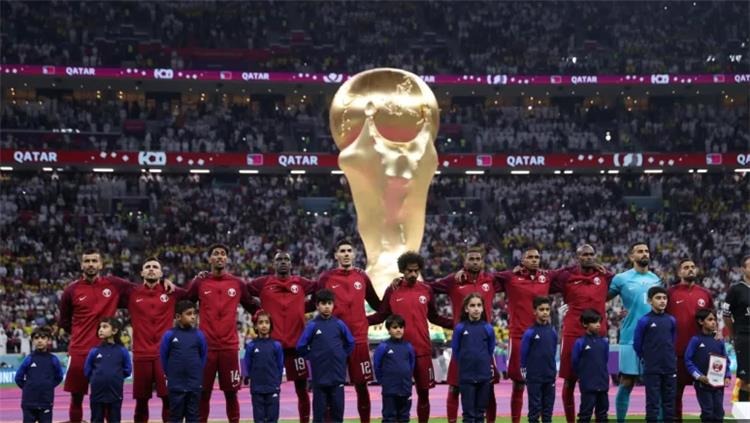 Officially, and after a second loss against Senegal 1/3, preceded by a loss against Ecuador 0/2, at the opening of the 2022 World Cup, Qatar, the host country, exited the finals race in the first round, but the Asian champion still has an important meeting in front of a new third school (Ecuador, America), Latin, Senegal, Africa), which is the European school, when it plays a difficult meeting tomorrow against the Dutch mills, with the ambition to leave a good mark before bidding farewell.
But it is never easy for the Asian champion, as the opponent is the Dutch team, which participated eight times in its history in the finals, and won the title of runner-up three times: in 1974 and lost to Germany, and in 1978 and lost to Argentina, and its most prominent results in recent years came as runners-up in the 2010 edition in South Africa, when it lost to Spain, which crowned the title.
The mills also ranked third in 2014 in the Brazilian version, while it finished fourth in 1998 in France, making it the best ranked team with a track record that did not win the World Cup even once, while the Netherlands won the European Nations Cup finals in 1988.
And after the big names in the history of Dutch football such as Johan Cruyff, Marco van Basten, Dennis Bergkamp, ​​Ruud Gullit, Frank Rijkaard, Ronald Koeman, Ruud van Nistelrooy, Schneider, Robin and Van Persie, Jasper Cillessen, Davey Klassen, Depay and others of value stand out in the current team. It is big, so Al-Annabi is facing a difficult confrontation that requires a double effort from its stars, Al-Moez Ali, Hassan Abdel-Karim, Akram Afif, Khokhi Boualam, and the rest of Al-Adam stars, so that it can leave a good imprint for the owner of the land in the tournament.