Al-Akhdar Saudi Arabia achieves a historic victory over Argentina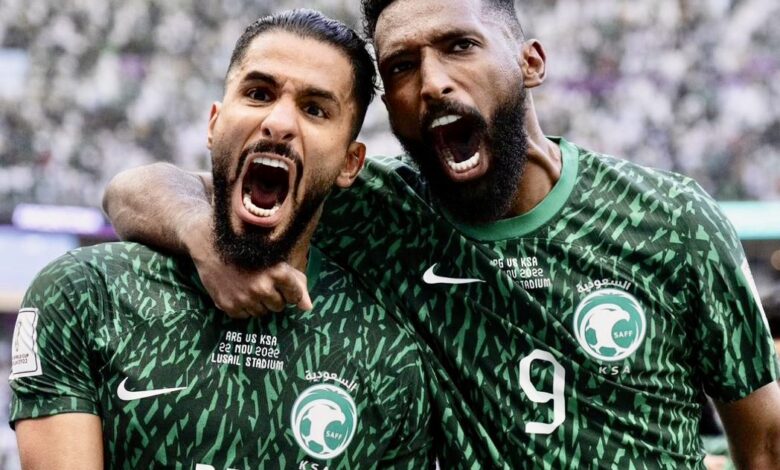 The Saudi Greens achieved a historic victory over Argentina, 2-1, in the match that brought them together at Lusail Stadium, in the first round of the group stage of the Qatar World Cup 2022.
Al-Akhdar succeeded in overturning its delay in the first half to lead with the start of the second half, as Argentine star Lionel Messi scored in the 10th minute from a penalty kick, then Saleh Al-Shehri equalized in the 48th minute, after which Salem Al-Dosari added the second goal in the 53rd minute of the second half.
With this result, Al-Akhdar Saudi Arabia will be the first Asian team to score two goals against Argentina in one match in history.
On the other hand, the Argentine star, Lionel Messi, achieved a historic record with his country, after his success in scoring the first Tango goals against the Saudi national team, where Lionel Messi is considered the first player to score in 4 copies of the World Cup with Argentina (2006, 2014, 2018, 2022), surpassing Batistuta (1994, 1998, 2002) and Maradona (1982, 1986, 1994).