Saudi Arabia inaugurates its training at the Celine Resort stadium, in preparation for the start of the World Cup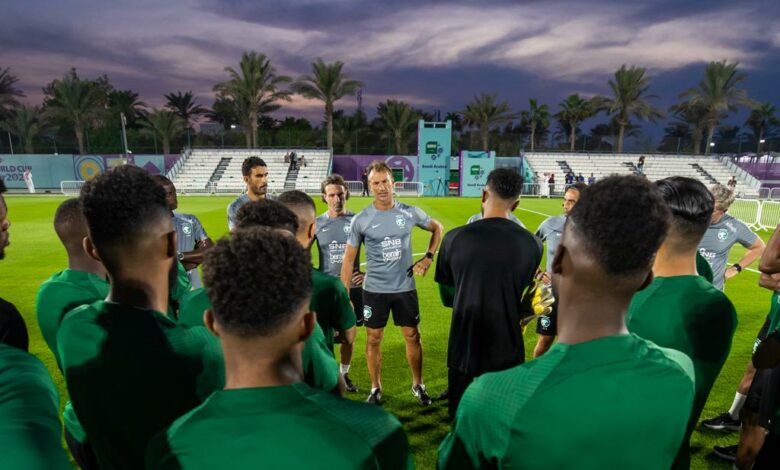 On Thursday evening in the State of Qatar, the national team launched its first training session at the Sealine Resort Stadium, in preparation for participating in the FIFA World Cup Qatar 2022™️.
Al-Akhdar will start its matches on November 22, against Argentina, and meet Poland on the 26th of the same month, before concluding its group matches against Mexico on November 30.
On the field, coach Erve Renard divided the Al-Akhdar players into two groups. The first included the players who mainly participated in the last match against the Croatian national team, where he assigned them recovery exercises. While the second group included the rest of the players, their training session began with warm-up exercises before they played mini-games. To conclude the training session with stretching exercises.
Today, Friday, Al-Akhdar continues its preparations with a training session at four o'clock in the afternoon.