Omani Red loses a friendly against Germany with a goal for nothing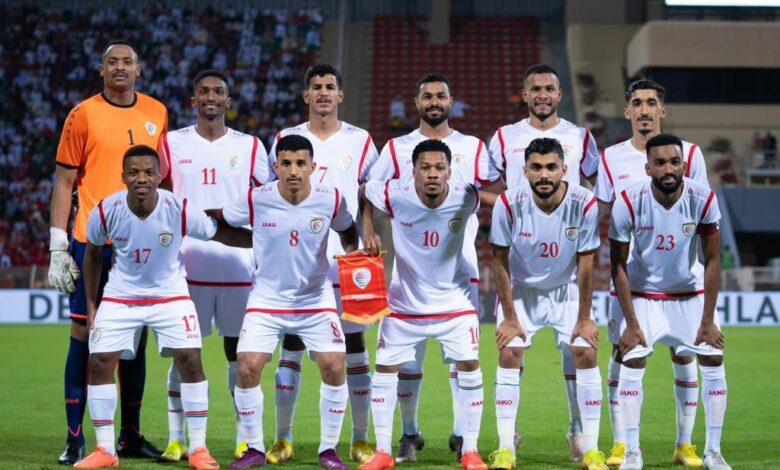 Oman's first national football team played a historic match that will remain in the minds when it managed to match the former world champion before the German national team scored a late goal in the 80th minute in the friendly match that was hosted by the Sultan Qaboos Sports Complex in Bausher, as it comes as part of Germany's preparations for the 2022 World Cup while Al-Ahmar is preparing For the Gulf 25 and the 2023 Asian Nations Championship.
Werderbremen striker Niklas Volkrug scored for the German national team in an entertaining match that witnessed the presence of nearly 26,000 spectators.
Croatian Branko Ivankovic started the match in his usual way, with Ibrahim Al-Mukhaini in the goal, Ahmed Al-Kaabi, Amjad Al-Harthy, Juma Al-Habsi and Ahmed Al-Khamisi in defense, and in the middle Al-Saadi, Salah Al-Yahyaei, Jamil Al-Yahmadi, Al-Mundhir Al-Alawi, Zaher Al-Aghbari and attacking Essam Al-Subhi fought.
Hans Flick started with young names grafted with some experience and chose his usual 4-2-3-1 method with the giant Manuel Neuer in the goal, and in the four-way defense Matthias Ginter (Freiburg), Thilo Kehrer (West Ham United), Lucas Klostermann (Leipzig) and David Raum (Leipzig).
And the focal players Ilkay Gundogan (Manchester City) and Leon Goretzka (Bayern Munich), and the trio Jonas Hoffmann (Borussia Mönchengladbach), Leroy Sane (Bayern Munich) and Kai Havertz (Chelsea of ​​England) behind the outright spearhead Youssoufa Moukoko (Dortmund).
With the whistle of the Saudi Mohammed Al-Huwaish, our national team showed a desire to curb the desire of the Germans, and it was the initiator of the threat, but the most prominent opportunity came from Kai Havertz from a shot that found Ibrahim Al-Mukhaini's glove, and the half ended with a dangerous shot from Makoko, which was blocked by the right post of our national team's goal.
The Germans started the second half with more strength and a greater desire to score. Ibrahim Al-Mukhaini blocked several chances, most notably the substitute Niklas Volkrog's shot, while substitute Mohsen Al-Ghassani missed the best chance for our team in the 72nd minute, after a golden pass from Jamil Al-Yahmadi.
Volkrog took advantage of the poor positioning of our national team's defense and managed to score a long-awaited goal 10 minutes before the end.
Branko involved in the last minutes Arshad Al-Alawi, Muhammad Ramadan Al-Amri and Musaab Al-Maamari, but he did not find anything new, so the match ended with a difficult victory for the Germans with a clean goal.