UAE national team loses a friendly match to Argentina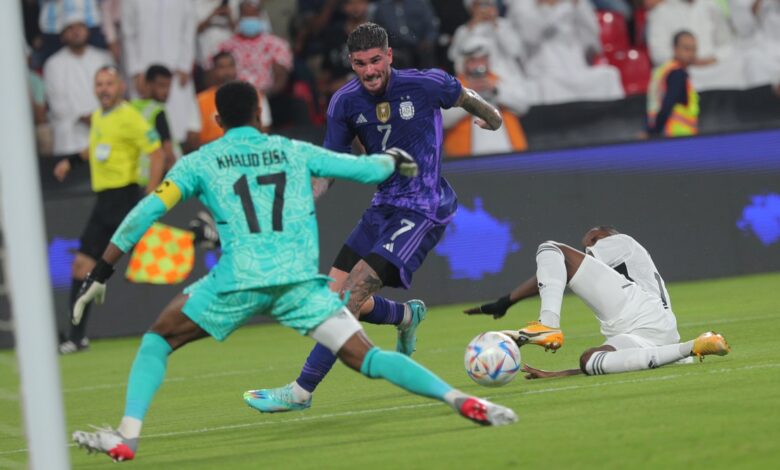 The Argentine national team, led by its veteran star Lionel Messi, prepared well for its first match against Saudi Arabia in the 2022 World Cup in Qatar, by defeating its UAE host 5-0 on Wednesday, also in Abu Dhabi, raising its tally to 36 matches in a row without losing.
Julian Alvarez (17), Angel Di Maria (25 and 36), Lionel Messi (44) and Joaquin Correa (60) scored the goals.
Argentina coach Scaloni started the first half with the starting line-up, and Scaloni deliberately kept Messi throughout the minutes of the match.
In addition to Saudi Arabia, Argentina's group in the Qatar World Cup 2022 also includes Mexico and Poland.