Abdul Karim Hassan.. the flamethrower and the Annabi bulldozer in the World Cup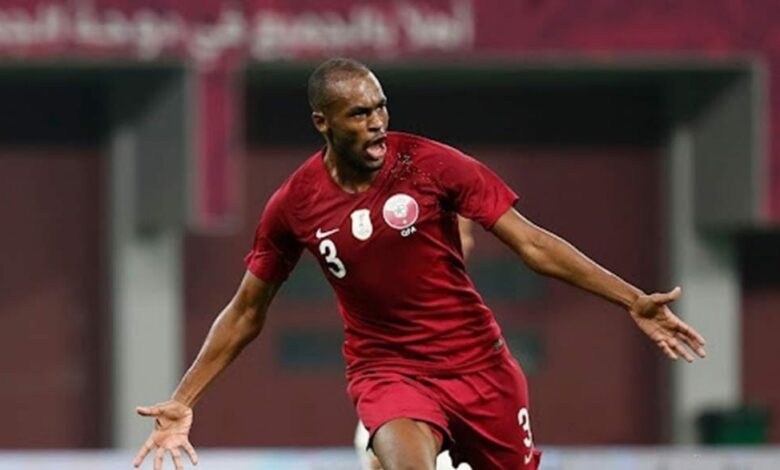 Al-Mudfaji or the flamethrower, as the leader's fans like to call him, the owner of the most wonderful missile shots, launches and dribbles that made him one of the most prominent Qatari talents in recent times.
He is the Qatari star Abd al-Karim Hassan Abd al-Karim, who was born in Doha on the twenty-eighth of August 1993 AD. He started his sports life in the Qatari club Al-Sadd, graduated with his youth groups until 2017 AD, then went out to a professional experience in Belgium, and played for Eupen club one season, and then he returned to Al Sadd in 2018, and began with it a series of achievements at the individual level and at the club level as well.
Abdul Karim Hassan is the top scorer and scorer with the highest scoring percentage among defenders in the Qatari league, and one of the main pillars of Al Sadd team during its golden period in recent years.
Bulldozer Abdul Karim Hassan achieved many successes and achievements on the individual and collective levels, whether with Al Sadd or the Qatari national team, the most prominent of which was the Asian Cup Championship with Al Annabi 2019 AD, in addition to the best player in Asia 2018 AD, and he also won the Qatari League title and the Qatar Stars Cup more than once. With Al Sadd Club.
Abdul Karim Hassan succeeded during his career with Al-Sadd Club, in shining and scoring goals, as he also did with all the youth groups of Al-Anabi, which made him one of the most Qatari defenders who score goals, especially since most of them are with shots or direct free kicks, and he is also one of the most prominent pillars in the squad Al-Annabi, who will compete in the 2022 World Cup in Qatar in the coming days.