Renard announces the green list for the Qatar World Cup 2022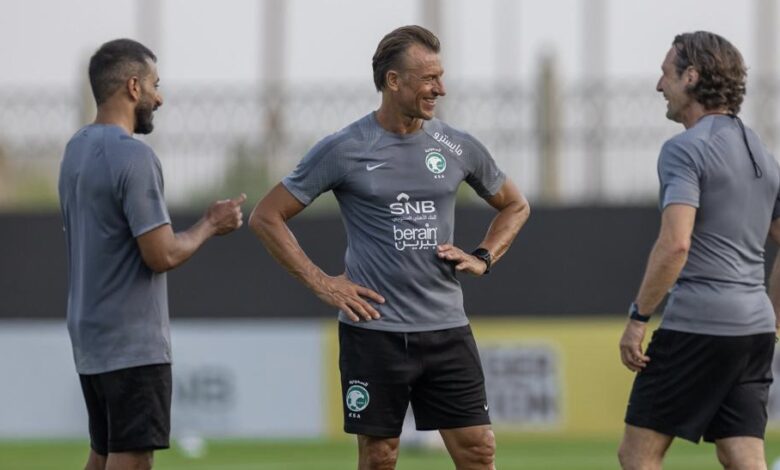 The coach of the Saudi national team, "Herve Renard", announced the list of the Greens to participate in the FIFA World Cup Qatar 2022 ™️, which will start on the 20th of November.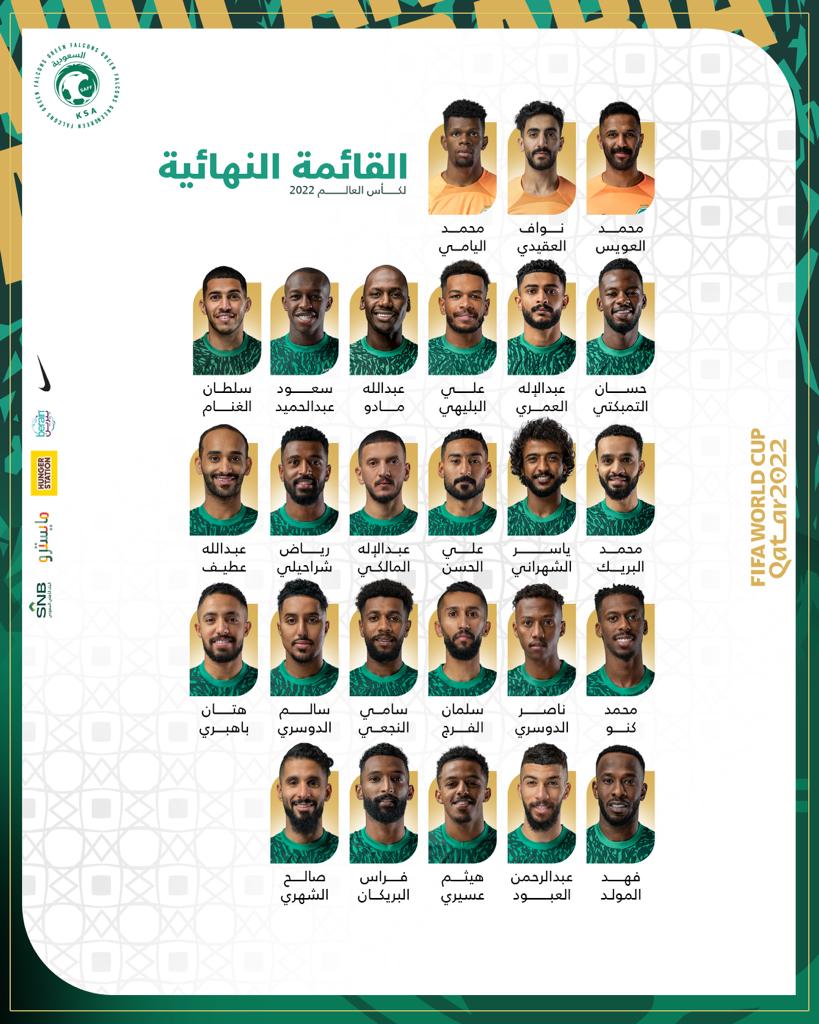 The technical director, Irvie Renard, summoned (26) players to join the camp, whose names are as follows: Muhammad Al-Owais, Muhammad Al-Yami, Nawaf Al-Aqidi, Ali Al-Bulayhi, Hassan Al-Tambukti, Abdullah Al-Omari, Abdullah Mado, Muhammad Al-Buraik, Yasser Al-Shahrani, Sultan Al-Ghanam, Saud Abdul-Hamid, Nasser Al-Dosari, Ali Al-Hassan, Abdul-Ilah Al-Maliki, Muhammad Kanoo, Riyadh Sharahili, Abdullah Atif, Sami Al-Naji, Salman Al-Faraj, Salem Al-Dosari, Hattan Bahbari, Fahd Al-Mawlid, Abdul Rahman Al-Aboud, Saleh Al-Shehri, Firas Al-Buraikan, Haitham Asiri.
It is worth noting that the Saudi national team is in Group C of the FIFA World Cup Qatar 2022 ™️, alongside Argentina, Mexico and Poland.