Announcement of the final list of the Qatari team for the 2022 Qatar World Cup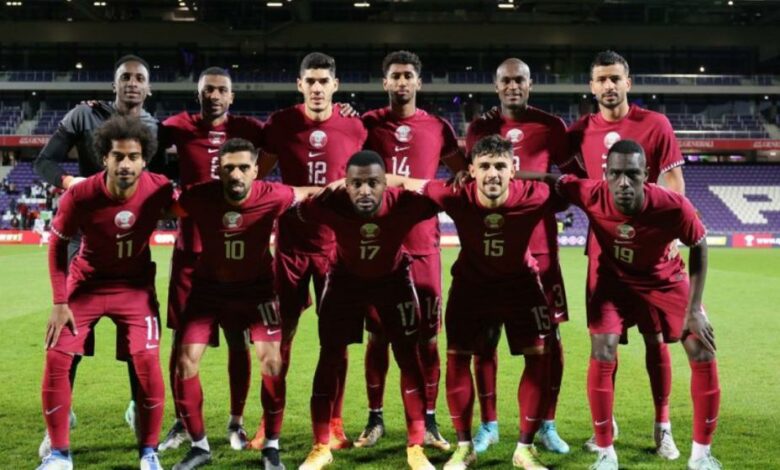 Spain's Felix Sanchez, Qatar's first national team coach, announced the final list of Annabi players that will participate in the 2022 FIFA World Cup Qatar, which included 26 players.
They are: Akram Afif, Boualam Khokhi, Pedro Miguel, Saad Al-Sheeb, Hassan Al-Haidous, Tariq Salman, Abdul-Karim Hassan, Ali Asad, Muhammad Waad, Mishaal Barshim, Musab Khader, Salem Al-Hajri and Mustafa Tariq Mishaal (Al-Sadd).
Ismail Muhammad, Bassam Al-Rawi, Asim Madibo, Karim Bou Daif, Al-Moez Ali, Muhammad Muntari (Al-Duhail), Ahmed Alaa, Hammam Al-Amin and Youssef Hassan (Al-Gharafa).
Abdulaziz Hatem and Naif Al-Hadrami (Al-Rayyan), Khaled Mounir (Al-Wakra), Jassim Jaber (Al-Arabi).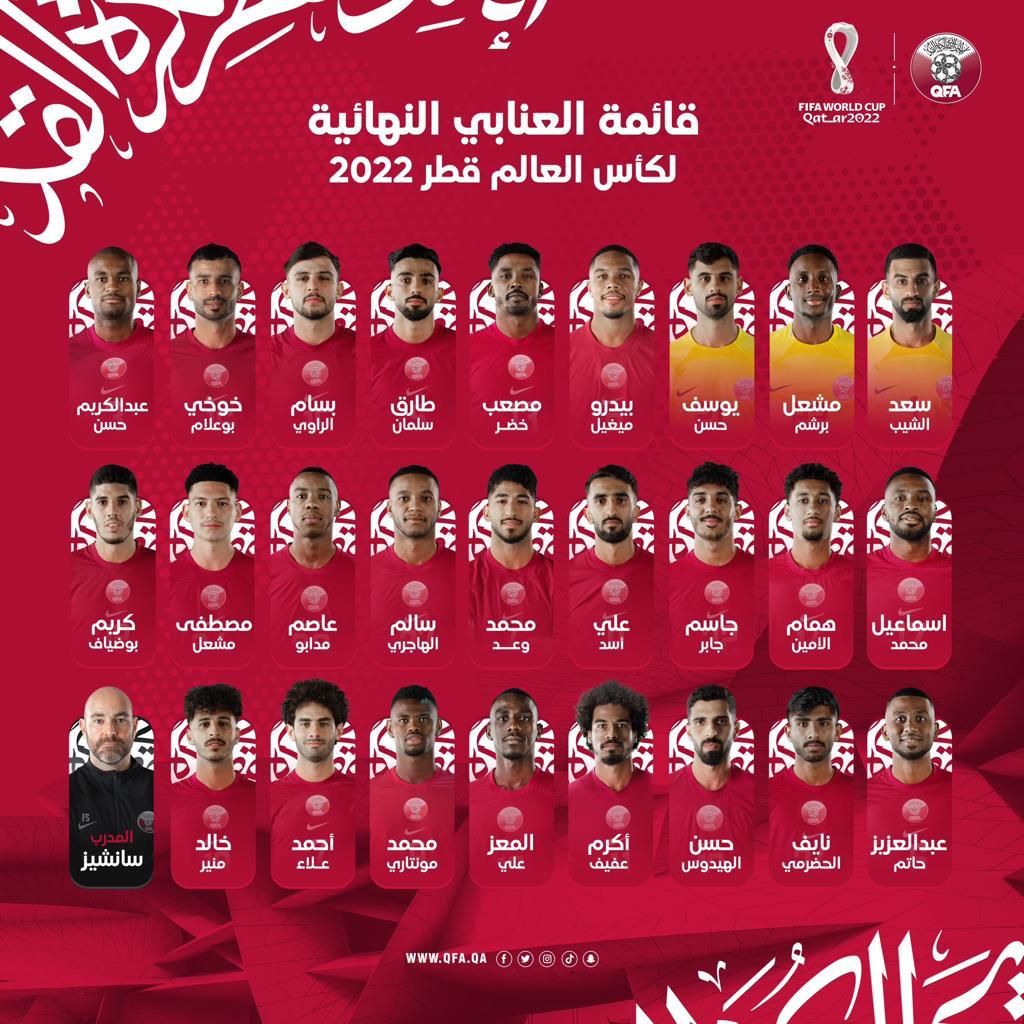 Al-Annabi will begin his historic participation in the opening match against his counterpart, the Ecuadorian national team, at 7 pm, next Sunday, corresponding to November 20, at Al-Bayt Stadium, in the first group matches.
They will play their second match against Senegal at Al-Thumama Stadium at four in the afternoon on Friday, corresponding to the 25th of this month, while our team will conclude the first round matches with the Netherlands national team on Tuesday, corresponding to the 29th of it, at six in the evening at Al-Bayt Stadium.