Muhammad Hussain Behzad.. Bahrain's Rock March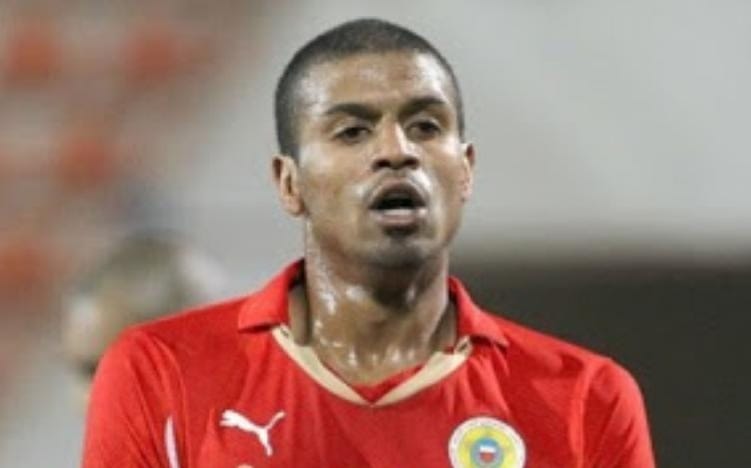 One of the most prominent stars of the defense line that Bahraini football gave birth to, specifically the Al-Ahly football, became famous in the Gulf arena, where he went through many professional experiences in the Gulf. His name will remain stuck in the minds of the Bahraini fans, as he is the owner of Bahrain's goal against Kuwait in the 2002 Asian Cup qualifiers, which ascended in Bahrain to the second round of qualifiers.
He is the rock of defense and the captain of Al-Ahmar, Muhammad Hussain Behzad, who was born in Manama, July 31, 1980. He began his career as a player in the age groups of Al-Ahly Club, and gradually reached the first team. In 2007, he started his professional career from the gate of the Kuwaiti club Kazma Club, after which he moved to play in the ranks of the Kuwaiti Al-Qadisiyah Club, after that he represented the Kuwaiti Salmiya Club, then he moved to play in the Qatar Stars League with Umm Salal Club, before returning again to the Bahraini stadiums and this time with Al-Riffa Club, which gave him the green light to play in the Saudi Professional League with Al-Nasr Club, with which the player lived his best footballing stations, which spanned for three consecutive seasons. He won the league title for two consecutive seasons, the Saudi Crown Prince Cup, and in the 2016/2017 season he returned to wearing the Riffa club shirt, but the injury prevented him from completing his career with the team, after which he moved away from the stadiums for two seasons.
Mohamed Hussein represented the junior national team for the first time in 1993 and participated in the World Cup for Juniors that was held in Egypt. Then he was included in the national teams until he played for the youth and Olympic teams and represented the first team from 1997 until the 2015/2016 season. He also has successful professional experiences with Al-Gharafa, Al-Ahly, Al-Kharaitiyat and Umm Salal In the Qatari league, Kazma, Qadisiyah and Salmiya in the Kuwaiti league, in addition to his professionalism with the Saudi club Al-Nasr, which is his last foreign station, and he won the league title with it when it was named Abdul Latif Jameel League in the 2013/2014 season, and in the 2014/2015 season, in addition to that he won the Crown Prince Cup championship 2013/2014.
He participated with Bahrain in the 2004 and 2007 Asian Nations Cup, and also participated in the qualifiers in the 2007 and 2011 editions, and was on the list of the 19th Gulf Cup in 2009. 2006, the 2010 World Cup in South Africa, the 2014 World Cup in Brazil, and he retired from international football after the 2015 Asian Cup – Australia.