Al-Seeb wins the Omani Super Cup for the first time in its history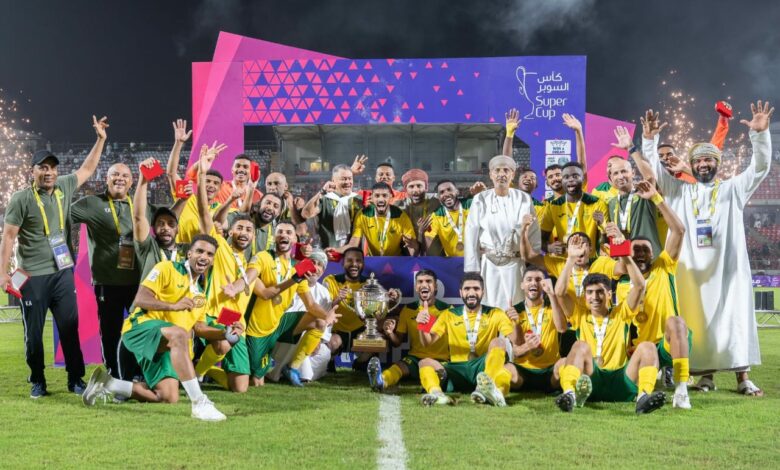 Al-Seeb Club managed to achieve the Super Cup title at the expense of its rival Al-Nahda Club by winning 2-0, during the match that brought them together this evening at the Al-Saada Sports Complex stadium in Dhofar Governorate.
The first half ended in a goalless draw and witnessed a great rivalry between the two teams, during which Al-Nahda missed several opportunities that were not exploited optimally.
In the second half, the two teams exchanged attacks, which resulted in nothing, with a relative advantage for Al-Nahda in the first quarter of the second half.
In the last quarter of the second half, Al-Seeb dominated, and managed to score the first goal through substitute player Marwan Taib with a header from a corner kick in the 83rd minute. Salah Al Yahyai scored the second goal in the last minute, ending the match with Al-Seeb winning with two clean goals.