The UAE meets Yemen in the face of qualifying for the quarter-finals of the Arab Youth Cup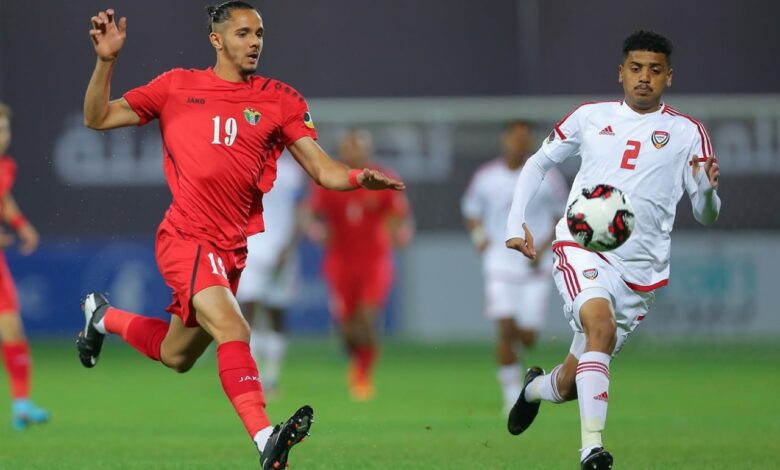 The UAE youth team will meet tomorrow evening, "Tuesday", with the Yemeni national team at Damak Club Stadium, as part of the third round matches of the group stage in the Arab Cup U-20 Championship, organized by the Arab Football Association in the city of Abha.
The Emirati Al-Abyad tied positively with the Jordanian national team, 1-1, in the first round of the tournament, which was held last Wednesday, and the team's goal was scored by Hazza Sbeit Khater.
The UAE team needs to win tomorrow's match with at least two clean goals, to top the second group and qualify for the quarter-finals, especially after Jordan's victory over Yemen with a goal without a response, in the second round matches that were held last Saturday, and it topped the second group with 4 points, Followed by the UAE "second" with one point, then the Yemeni team "third" without points.
The national team coach, Frank Ortega, stressed that the players are fully prepared to face tomorrow's fateful journey in the tournament, expressing great confidence in their ability to win a large number of goals to top the table of the second group standings and qualify for the quarter-finals, and Ortega warned of the difficulty of tomorrow's match against the Yemani national team, who will seek to present a strong match to compensate for his loss against Jordan.
The first of each of the six groups qualifies for the quarter-finals of the Arab Cup for U-20 Youth, in addition to the two best second-place teams.