With the participation of seven Gulf teams.. Find out the results of the draw for the Arab Cup U-20 Championship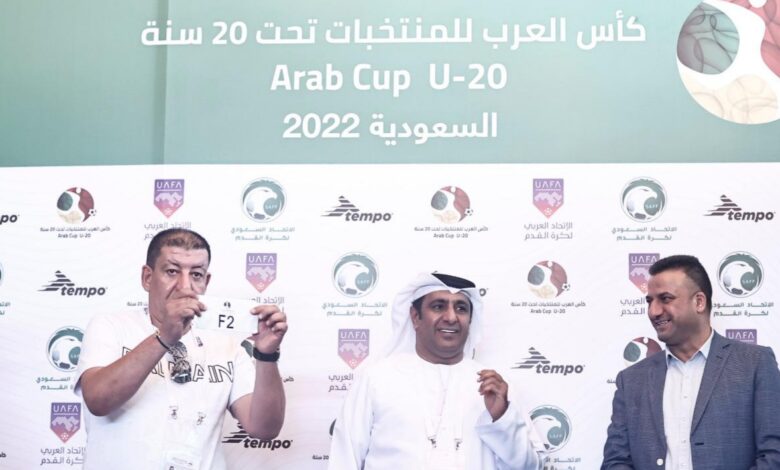 Today, Sunday, June 26, the draw for the Arab Cup for U-20 youth teams was held, which will be held in Saudi Arabia, during the period from July 20 to August 7, 2022.
The tournament will be held in Abha, Saudi Arabia, with the participation of 18 teams, which will be divided into 6 groups.
The last edition of the tournament was held in 2021 in the Egyptian capital, Cairo, and the Saudi team crowned the title by defeating its Algerian counterpart in the final match.
The Arab Cup U-20 teams were classified into 3 levels, and we review, through this report, the Arab Cup groups for U-20 teams.
Arab Cup groups for U-20 teams
Group A: Saudi Arabia team – Mauritania team – Iraq team.
Group Two: UAE national team – Jordan national team – Yemen team.
Group C: Algeria team – Lebanon team – Libya team.
Group D: Egypt, Oman, Somalia.
Group E: Tunisia team – Bahrain national team – Djibouti team.
Group F: Morocco, Sudan, Palestine.