Kuwait national football team wins the 4th West Asian Futsal Championship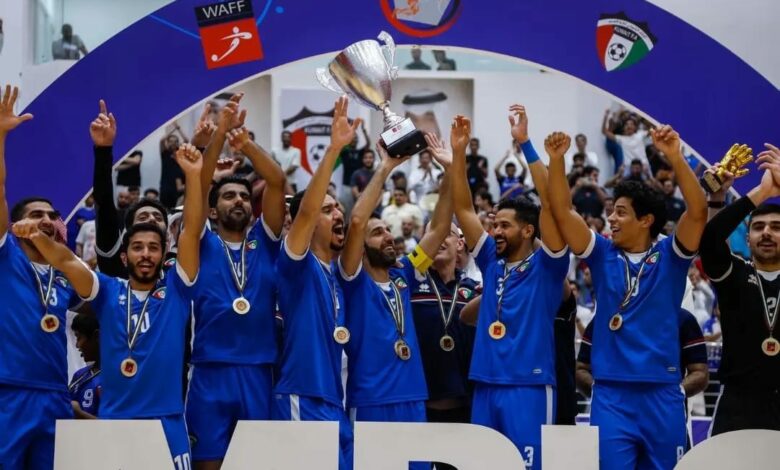 The Kuwait national futsal team won the fourth West Asian Futsal Championship for the first time in its history, after its deserved victory over its Saudi counterpart (5/3) in the final match that was held last Monday at the end of the nine-day tournament.
The first half of the match, which was held at the Martyr (Qashian Al-Mutairi) hall in Al-Nasr Sports Club, was evenly matched between the two teams, as the Kuwaiti team started scoring through its player Saleh Al-Fadil, but the Saudi Abdullah Al-Maghribi quickly equalized the result.
Kuwait returned to the lead after that, with a goal that came from a distance, scored by its player Abdul Rahman Al-Masbahi, one of the stars of the match, but the Saudi team returned again with a equalizing goal through its player Moaz Asiri, one minute before the end of the half, to end this half with a positive draw (2/2).
Then the Kuwaiti team entered the second half strongly and its players missed more than one opportunity, but the Saudi team managed to advance with the third goal through its player Saleh Al-Qarni, but (blue) the halls regained its balance to score three consecutive goals through its players Youssef Al-Khalifa and the promising Abdullatif Al-Absi and Abdul Rahman Al-Taweel.