Saudi Beach team begins preparing to face Palestine in the West Asian Championship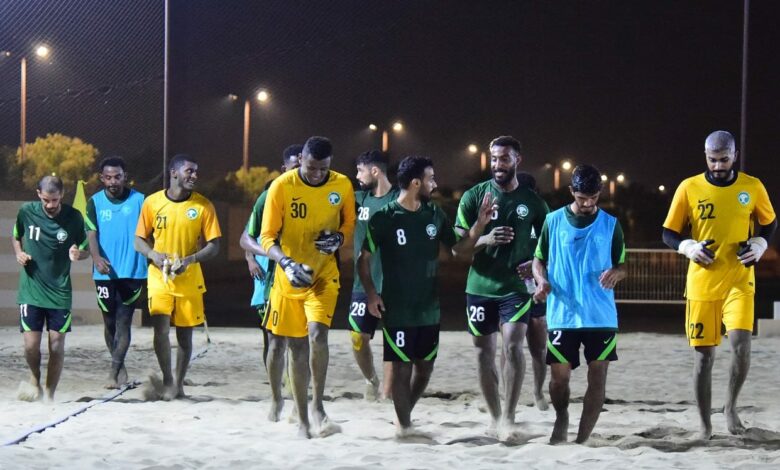 The coach of the first Saudi national beach soccer team, Joja Zlokovic, opened the file of facing the Palestinian team next (Wednesday) at the opening of their matches in the West Asian Federation Championship, which will be hosted by the Jazan region, from May 18 to 23.
Yesterday, Saturday, the beach green performed its training on the dirt field of the King Faisal Sports City, led by coach Goja Zlokovic, who was keen to meet with the players and explain to them how to perform the tactical exercises, after which the training session began by conducting fitness exercises, then the players were divided into three groups and a number of technical sentences were implemented before concluding with a maneuver over the entire court.
It is noteworthy that the tournament's draw placed the beach green in Group B alongside the teams of Bahrain and Palestine, while Group A included the teams of the Emirates, Kuwait, Lebanon and Oman.