As part of it's world tour.. the World Cup in the Sultanate of Oman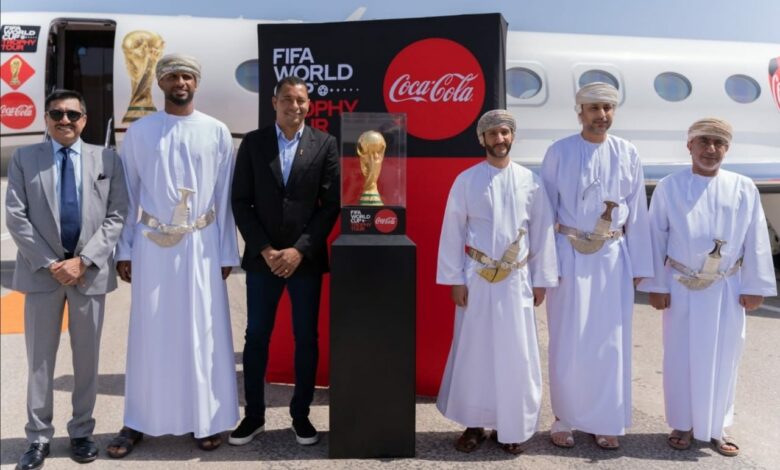 The Sultanate of Oman received the original version of the World Cup, as part of its tour around the world, and the copy was revealed in one of the halls of the Royal Opera House, in the presence of His Highness Sayyid Kamel bin Fahd bin Mahmoud Al Said, His Excellency Basil Al Rawas, Undersecretary of the Ministry of Culture, Sports and Youth, and Sheikh Salem bin Saeed Al Wahaibi, President The Omani Football Association, Mohsen Al-Masrouri, Vice-President of the Federation, and Fahd Al-Raisi, Secretary-General.
Brazilian star Gilberto Silva, representative of Coca-Cola, revealed the copy, along with the legend of Omani guard Ali Al-Habsi.
The private plane carrying the copy arrived at Muscat International Airport at nine in the morning, and was headed by Sayyid Saud bin Hilal Al Busabdi, Minister of State and Governor of Muscat.