Qatar's Ahmed Bin Ali Stadium will witness the last two qualifiers for the FIFA World Cup 2022™️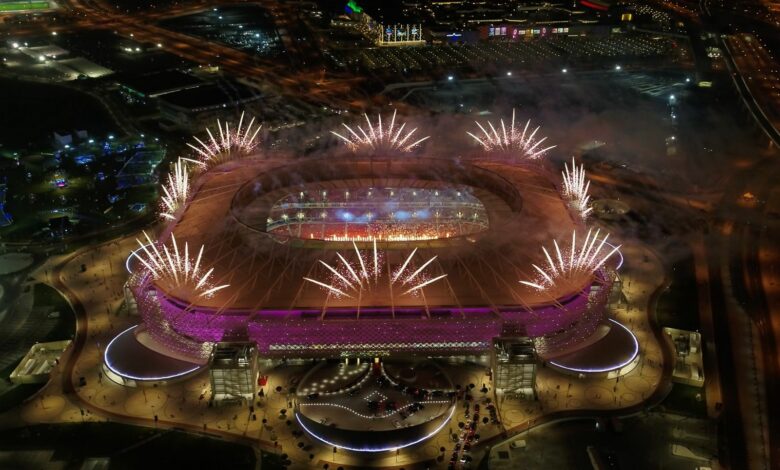 The intercontinental FIFA World Cup™️ qualifiers will kick off on 13 and 14 June 2022 at 21:00 local time.
The last two qualifiers for the Qatar World Cup will feature the winner of the Australia-UAE match against Peru, and Costa Rica against New Zealand.
The FIFA World Cup™ intercontinental qualifiers will be held on the grounds of Ahmed Bin Ali Stadium, and will see four countries compete for the last two places in the world's largest football event. The winner of the June 7 match, which will be held at the same stadium between Australia and the United Arab Emirates, will face Peru on June 13, after the latter finished fifth in the South American qualifiers, while Costa Rica, who finished fourth in the CONCACAF qualifiers, will face the champions of New Zealand the next day (14 June), both matches will kick off at 21:00 local time.
Ahmed Bin Ali Stadium was inaugurated on December 18, 2020, on the occasion of the Emir Cup final, and recently hosted four matches of the FIFA Arab Cup 2021™️, in addition to its continuous hosting of Al Rayyan Sports Club, and is characterized by innovative cooling technology that provides an enjoyable experience for teams and fans during the summer months warm.
Six matches of the FIFA World Cup group stage will be played at Ahmed Bin Ali Stadium, as will one of the round of 16 matches, meaning that one of the winners of the June matches will face Japan at the same stadium on November 27, according to the results of the final draw held on April 1. The team winning the first match will go to Group D to face France, the 2018 champions in its opening match, while the winning team in the second play-off match will go to Group E to face Spain in its first match in the tournament.
FIFA.com will provide fans with details of purchasing tickets for these qualifiers in a timely manner, and fans are reminded of the need to comply with the requirements of Qatar's Ministry of Public Health in order to maintain the health of all attendees.
It was also noted that in the coming weeks, information regarding media permits will be published on the FIFA Media Center.