For the Arab final.. the Asian champion against the African champion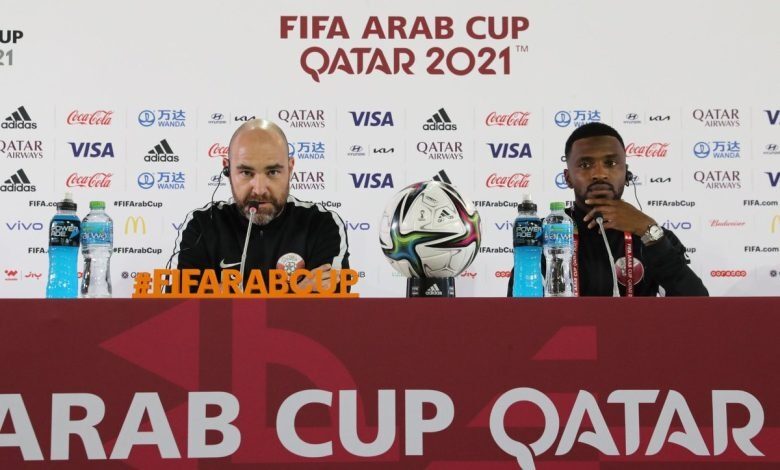 Today, the Qatari team will meet its Algerian counterpart in the semi-finals of the Arab Cup Qatar 2021.
Qatar's Al Annabi is seeking to continue its strong performances in the tournament, the last of which was five clean goals against the UAE team in the quarter-finals.
In the difficult confrontation, which is considered an early final against the African champion, who has presented itself strongly since the start of the tournament, the Qatari is counting on the factors of the land and the public, as well as his knowledge of most of the Algerian players who are active in the Qatari league.
The Spanish coach, Felix Sanchez, confirmed that he will play the match without any pressure, and he studied well the Algerian team, which includes distinguished elements and adopts a method of pressure on the opponent, and that the meeting is a good opportunity against Annabi, who is in a state of continuous development.