The results of the Gulf teams in the first round of the Arab Cup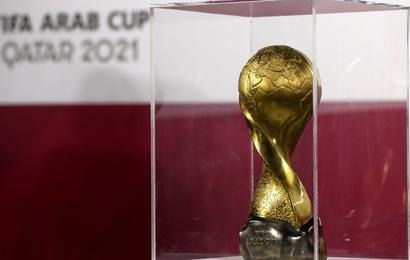 The Gulf teams finished their confrontations in the first round of the group stage of the tenth edition of the Arab Cup, hosted by Qatar, and held for the first time under the umbrella of the International Football Association (FIFA).
In the first group, which is the exclusive Gulf group, the Qatari team, the owner of the land and the public, achieved a difficult victory over the Bahraini team 1/0, as Al Annabi waited for the 69th minute to score the goal through Abdulaziz Hatem from a header.
With this victory, Qatar took the lead in the group. On the other hand, in the same group, the Iraqi and Omani teams tied with a goal each, in an exciting match, as the Omani Reds advanced through a penalty kick in the second half, after Hassan Raed obstructed Amjad Al Harthy, which Salah saved. Al Yahyai, who was chosen as the best player in the match, scored Al Ahmar's progress.
The Rafidain Lions, who were given a penalty after a foul from Amjad Al-Harthy, and it was blocked by Hassan Abdel Karim, did not give up, after the referee decided to repeat the kick for the second time, after Ahmed Al-Rawahi saved the first ball, under the pretext of moving forward, and they scored recording the equalizer for the Rafidain Lions in the 98th minute.
In the second group, which includes the Emirates, Syria, Tunisia and Mauritania, the UAE defeated Syria 2-1, to take second place with a goal difference from the Carthage Eagles (Tunisia), which won a wide victory over the Mauritanian team 5/1.
In the third group, which includes Saudi Arabia, Morocco, Palestine and Jordan, the second team of the Saudi team and the participant in place of the first team lost 0/1, in front of Jordan, whose goal was scored by Mahmoud Mardi, with ten players, then the two teams completed the match with ten players for each team. Thus, Morocco leads the group after its victory over Palestine by four, and by a goal difference from Jordan.