Oman and the UAE start participating in the Beach Soccer World Cup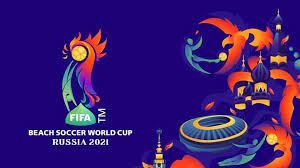 The representatives of the Arab Gulf Union and the Asian continent, the Sultanate of Oman and the United Arab Emirates for beach soccer, will start their participation in the World Cup Russia 2021, today, Thursday.
The UAE will start its participation today by facing Tahiti, then it will meet Mozambique on Saturday, and the third meeting will be on August 23 against Spain.
While the participation of the Omani team begins tomorrow against Portugal, the second meeting against Paraguay on August 22, and then the third meeting against Senegal on August 24.
In previous statements to the AFC website, His Excellency Sheikh Salman bin Ibrahim Al Khalifa, President of the Asian Football Confederation, expressed his sincere wishes for success to the teams representing the continent in the World Cup, namely the Sultanate, the UAE and Japan.
"On behalf of the Asian football family, I wish our three teams and international referees success in the Beach Soccer World Cup Russia 2021," the AFC President said.
It is noteworthy that the tournament will be hosted by the Russian capital, Moscow, during the period from 19-29 August, with the participation of 16 teams, divided into 4 groups. The first group includes Russia, the United States of America, Paraguay and Japan.
While the second group includes the United Arab Emirates, Mozambique, Spain and Tahiti, and in the third group, Belarus, El Salvador, Switzerland, Brazil and the fourth includes Oman, Portugal, Senegal, and Uruguay.
The first and second place winners from each group qualify for the quarter-finals scheduled for August 26, while the semi-final matches will be played on August 28, and the matches to determine the top three places will be played on August 29.