Al Shamsi visits the referees' camp in Serbia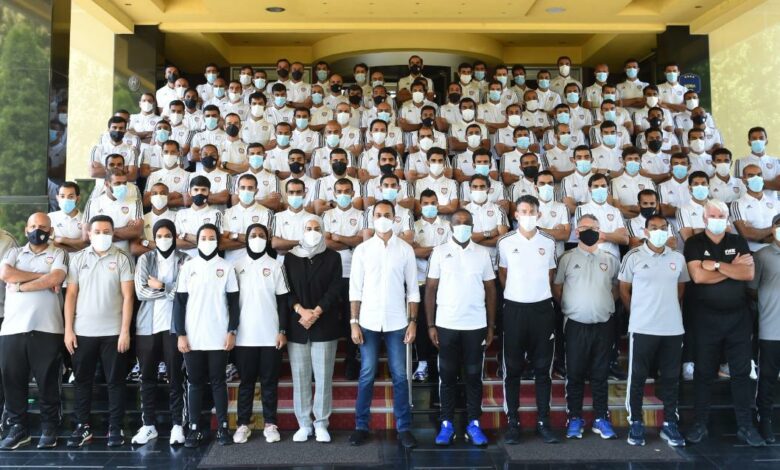 Salem Ali Al Shamsi, Board Member of the UAE Football Association and Chairman of the Referees Committee, praised the referees' preparations for the new season which will start within a few days.
This came during Al Shamsi's visit to the referees' residence in Serbia. He also met with members of the UAE delegation which included lecturers, coaches and administrators. He thanked the efforts of the referees in the Federation which showed the fruits in passing all the referees with remarkable success in the scheduled examinations which were conducted according to the approved standards of the Asian and International Federations.
It is noteworthy that the Serbia camp includes 37 referees and assistants, including 3 female referees.