The confrontations of the Gulf teams in the qualifying play-off for the FIFA Arab Cup Qatar 2021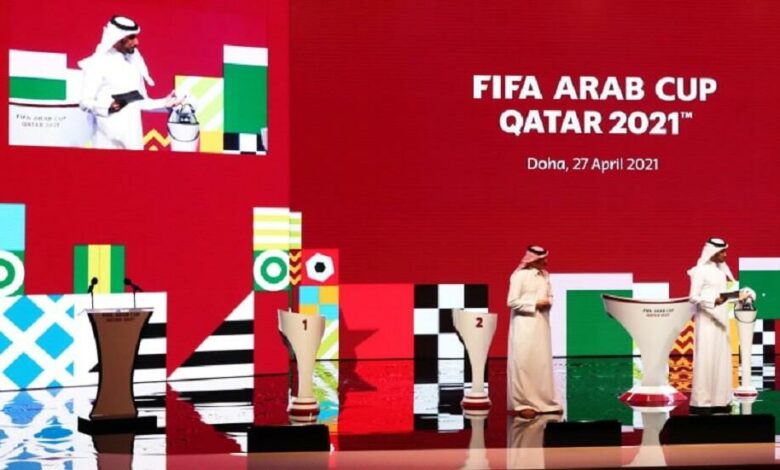 The qualifiers for the 2021 FIFA Arab Cup Qatar kicked off last Saturday with a total of seven qualifying matches which include three matches involving Gulf teams. In the first of these meetings, the Sudanese team was able to qualify by defeating the Libyan team with a goal scored by Mohamed Abdel Rahman Youssef in the 15th minute from a penalty kick, thus advancing Sudan team to the group stage.
Today, the Oman national team will face Somalia at Jassim bin Hamad Stadium. The winner will qualify for the group stage to join the first group, which includes the host Qatar and Iraq, and the winner from Bahrain and Kuwait match.
On the other hand, the Yemeni national team will meet Mauritania on Tuesday at the same stadium to qualify the winner of the second group, which includes Tunisia, the United Arab Emirates and Syria.
In a purely Gulf meeting next Friday, Khalifa International Stadium will host the Bahrain and Kuwait teams, where the winner shall qualify in the first group, along with Qatar and Iraq, and the winner from Oman and Somalia game.
The Arab Cup draw resulted in 4 groups, as follows:
The first group includes the host Qatar and Iraq, and the qualifier from the Oman-Somalia match, in addition to the qualifier from the Bahrain match, while the second group includes Tunisia, the UAE and Syria, and the qualifier from the Mauritania-Yemen match.
The third group included the teams of Morocco and Saudi Arabia, the qualifier from the match between Jordan and South Sudan, and the qualifier from the Palestine and Comoros match.
The fourth group included Algeria and Egypt, the qualifier from the Lebanon-Djibouti match, and the qualifier from the Libya-Sudan match.
FIFA has approved the Arab Cup to be held between December 1 and 18, as part of Qatar's preparations to host the 2022 World Cup.
The Arab Cup for national teams began in 1963 in Lebanon and stopped after the ninth edition in Saudi Arabia in 2012. Iraq won the title four times, compared to two titles for Saudi Arabia and a title for Egypt, Tunisia and Morocco.