Saudi Arabia overtakes Yemen by three goals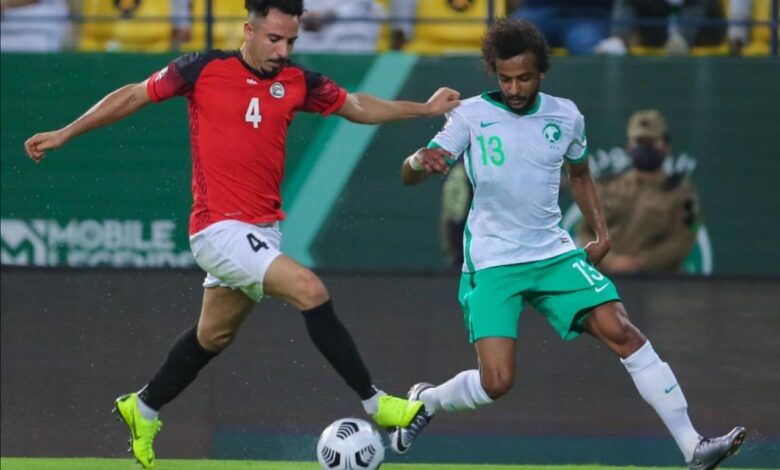 The Saudi national team defeated Yemen 3-0 in the sixth group matches of the second phase of the Asian double qualifiers for the 2022 World Cup and 2023 Asian Cup.
The Marsool Park Stadium in the Saudi capital, Riyadh, hosted the two teams' meeting which favored Saudi Arabia with three goals through Fahd Al-Mawlid (two goals) and a goal by Salem Al-Dosari.
The Saudi team strengthened its lead in the sixth group with 14 points, ahead of runner-up Uzbekistan, who has nine points, while the Yemeni team is at the bottom of the group with five points.
Next Friday, the Saudi national team will meet Singapore at Marsool Park Stadium, while Yemen will play against Uzbekistan at King Fahd Stadium on the same day.