Al-Enezi is a shining lamp in the tenth Kuwaiti title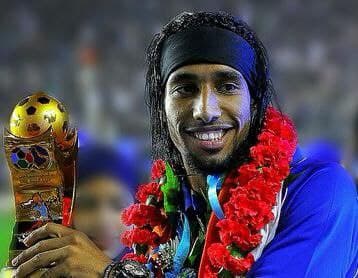 Kuwaiti football star Fahad Al-Enezi made himself popular in the 20th Gulf Cup, which was held for the first time in Yemen in 2010, to become one of the stars who were associated with tournaments and courses that were mentioned in their name and shining stardom.
Al-Enezi, who was only 22 years old at the time, contributed to Kuwait's getting the Gulf title for the tenth time in its history, after a wonderful performance by Al-Enezi and his companions. This helped bring the title back to the Blue after 12 years of absence from the Kuwaiti treasury. Al-Enezi won the award of best player in the tournament.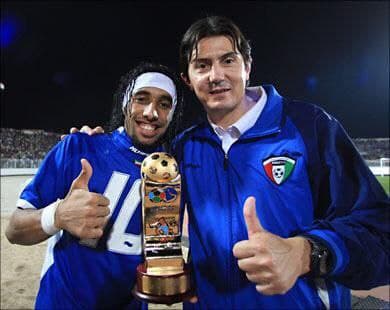 Al-Enezi was bombarded with foreign offers, as was customary for some Gulf clubs, especially this event, to attract the names that shine in the tournament to strengthen their ranks with them. Al-Enezi was the undisputed star of the tournament.