Renard announces the Saudi national team for the qualifiers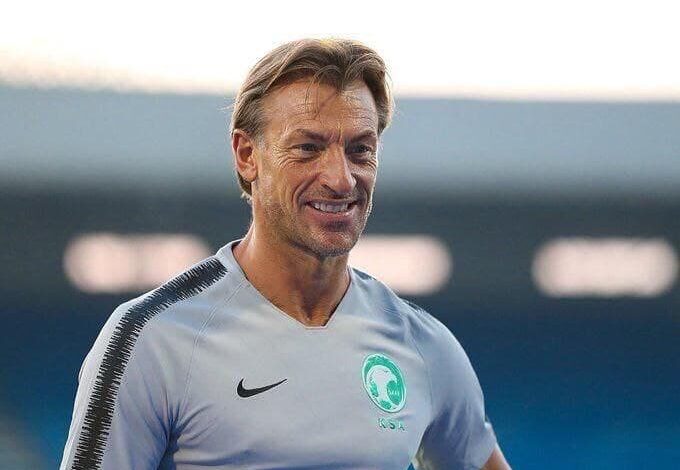 French technical director Hervé Renard announced the members of the Saudi team which will participate in the preparatory camp for the double Asian qualifiers for the 2020 World Cup and the 2023 Asian Cup, which will be held in Riyadh from May 31 to June 15.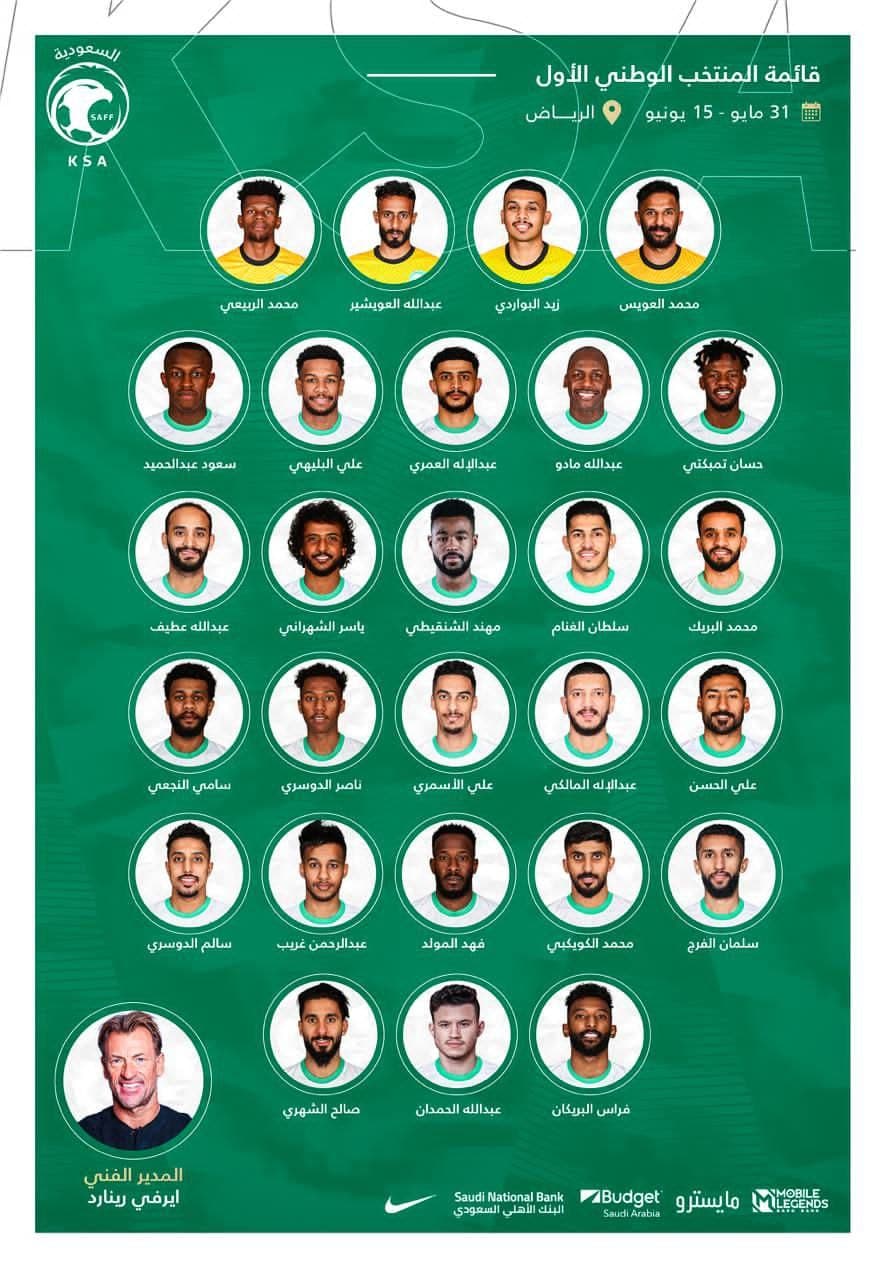 The French coach summoned 27 players: Muhammad Al-Owais, Zaid Al-Bawardi, Abdullah Al-Oweisheer, Mohammed Al-Rabie, Hassan Timbekti, Abdullah Mado, AbduIlah Al-Omari, Ali Al-Blaihi, Saud Abdul Hamid, Muhammad Al-Barik, Sultan Al-Ghannam, Muhannad Al-Shanqeeti, Yasser Al-Shahrani, Abdullah Atif, Ali Al-Hassan, Abdullah Al-Maliki, Ali Al-Asmari, Nasser Al-Dossary, Sami Al-Naji, Salman Al-Faraj, Muhammad Al-Kwaikibi, Fahd Al-Mawlid, Abdulrahman Gharib, Salem Al-Dossary, Firas Al-Braikan, Abdullah Al-Hamdan, Saleh Al-Shehri.
The Saudi team will host Group D competitions, where they lead with 11 points, ahead of runner-up Uzbekistan by two points before three rounds from the end.