The results of the draw for the Arab Cup FIFA Qatar 2021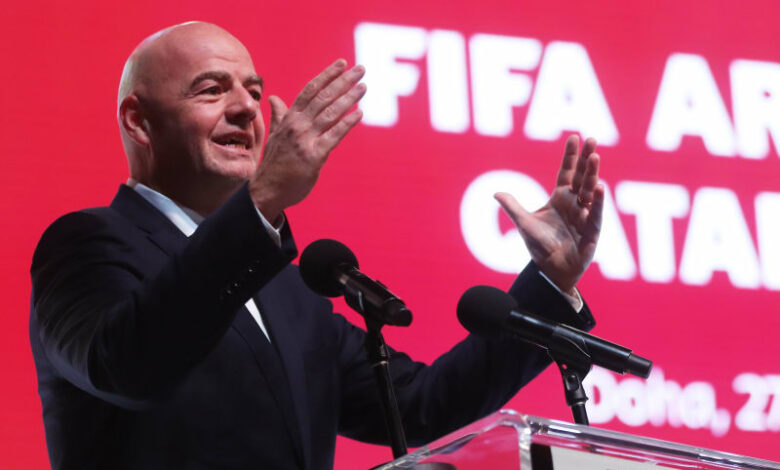 The lottery for the FIFA Arab Cup Qatar 2021 was drawn this evening at the Opera House in the Cultural Village (Katara) with the participation of 23 Arab teams, of which 9 qualified directly with the advantage of international classification. The remaining 14 teams will play the qualification supplement to qualify for 7 teams that shall complete the 16 teams that were distributed over 4 groups.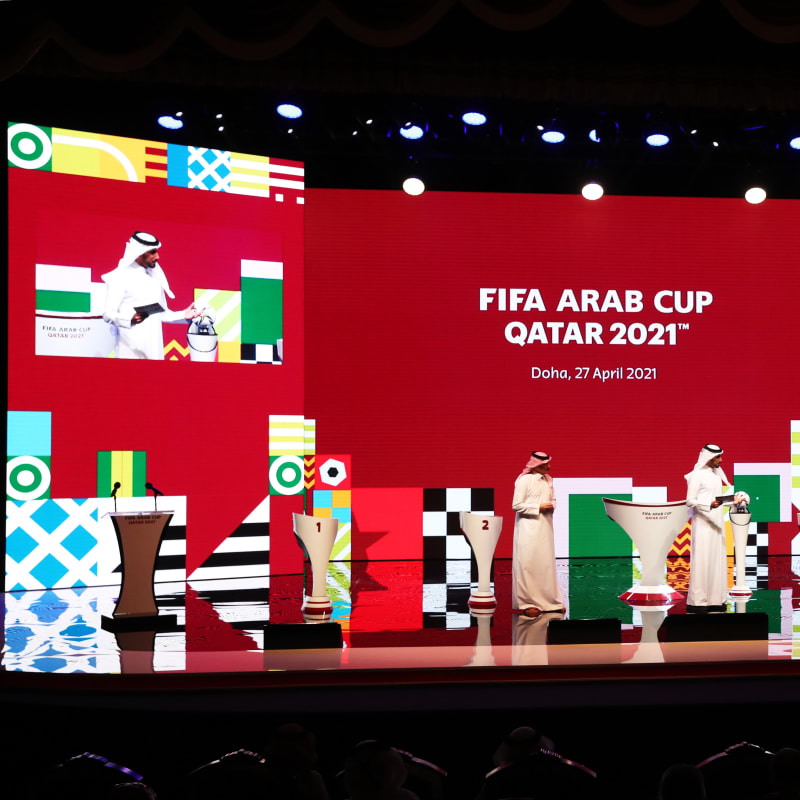 Attachment matches
In Appendix 1 Oman national team will meet with Somalia, in Appendix 2 the Djibouti team will meet with Lebanon, and in Appendix 3 the Jordanian team will play with South Sudan. In Appendix 4 the Kuwait team will meet with Bahrain, in Appendix 5 Yemen will play with Mauritania, in Appendix 6 the Palestinian team will meet with the Comoros Islands, and in Appendix 7 Sudan team will meet with Libya.
Groups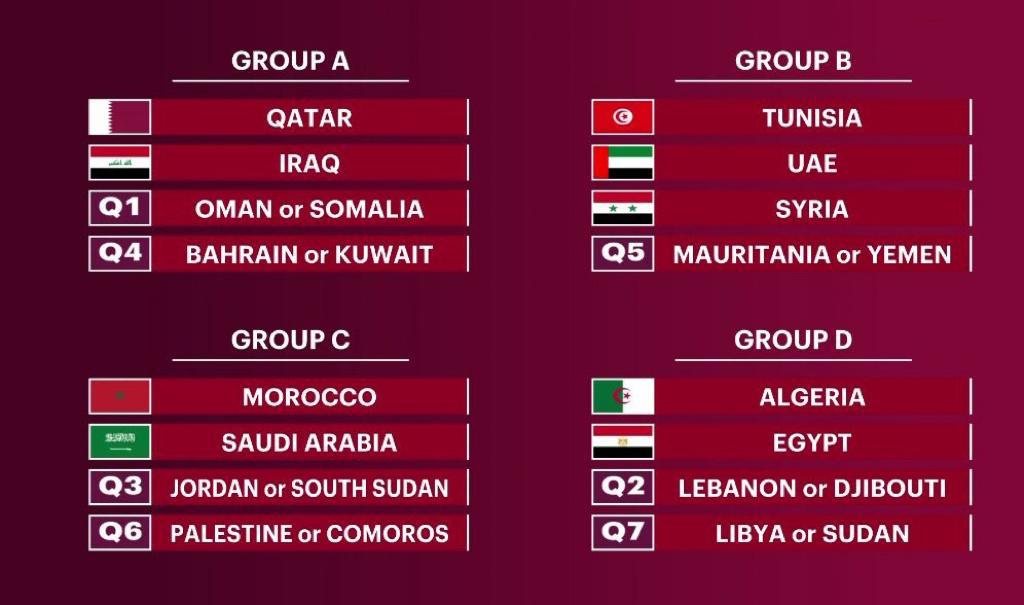 The first group included hosts Qatar and Iraq, the qualifier from the Oman and Somalia match, in addition to the qualifier from Bahrain and the Emirates. The second group included Tunisia, the Emirates and Syria, and the qualifier from Mauritania and Yemen match.
The third group included the Moroccan and Saudi teams, the qualifier from the Jordan and South Yemen match, and the qualifier from the Palestinian and Comoros match. Group D included Algeria and Egypt, the qualifier from the Lebanon-Djibouti match, and the qualifier from the Libya-Sudan match.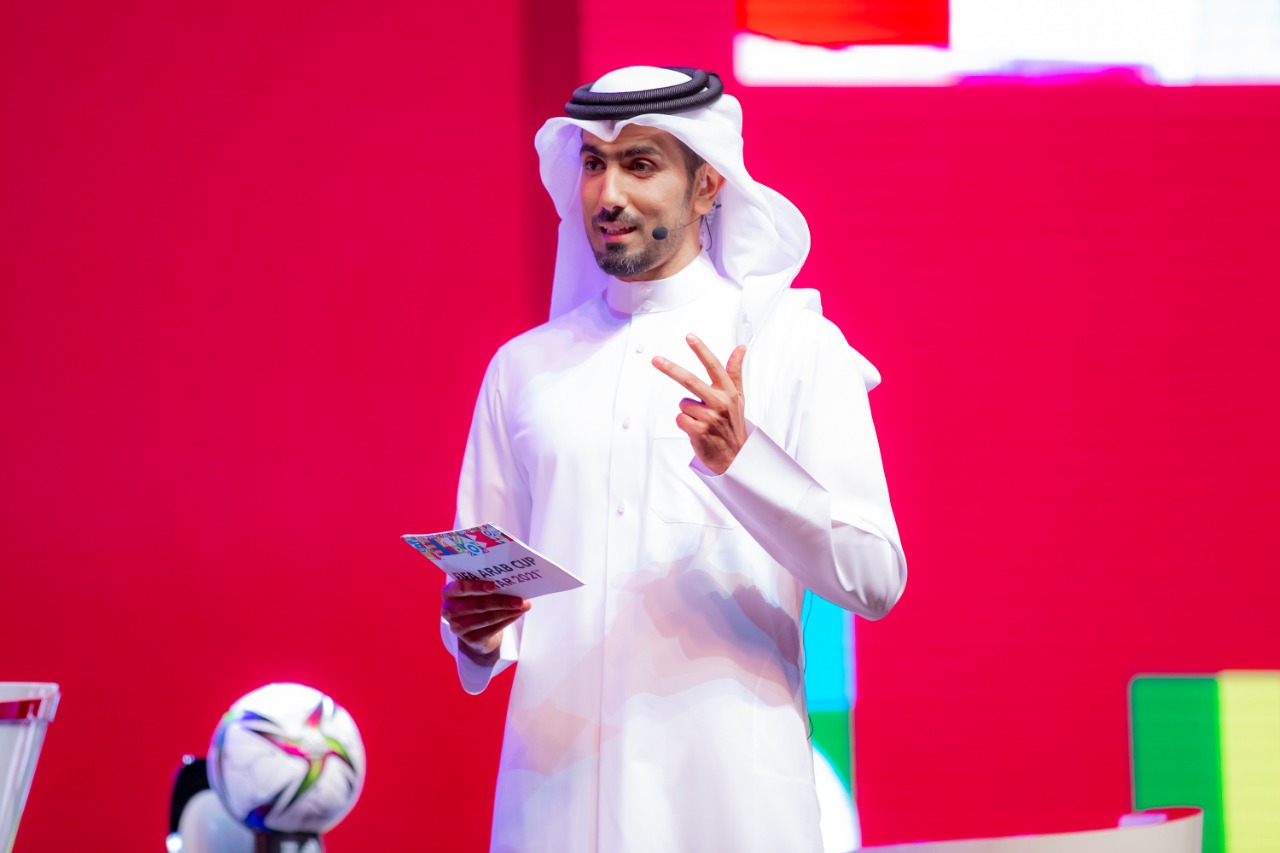 The tournament matches will be played on 6 stadiums in the 2022 World Cup Qatar in December.