Faisal Al-Dakhil…the king of Kuwaiti football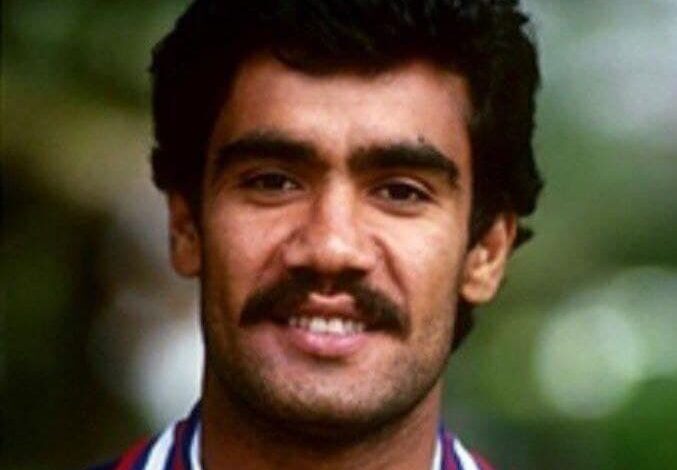 Two people do not disagree on the popularity of former Kuwaiti national team player Faisal Al-Dakhil who formed a wonderful duo with the legendary Kuwaiti and Gulf striker Jassem Yaqoub. His name was associated with the Kuwaiti golden generation who lived and traveled in the seventies and eighties of the last century, and his great stardom pushed him to be called "the King".
Faisal Al-Dakhil was born in the Kuwaiti capital on August 13, 1957. He began his career with Al-Qadisiyah Club before making his way with the various Kuwaiti teams to reach the first team with whom he scored many achievements.
Al-Dakhil participated in the Gulf Cup championships in the fourth edition which the Kuwaiti team won in 1976, during which he scored 3 goals. Thereafter, he participated in the next edition in 1978 in which his country was the runner-up. He returned to join in the most expensive Gulf tournament – the Gulf 8 in 1984, where Kuwait was crowned and was known by its association with the name of Al-Dakhil after his wonderful performance in that championship. His last participation was in the ninth Gulf session in 1986.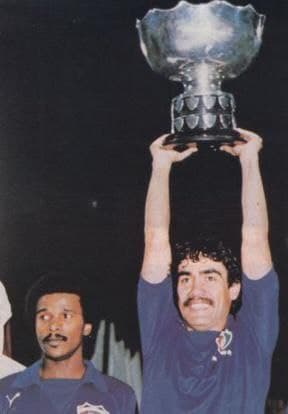 At the Asian level, Al-Dakhil won the AFC Asian Cup title in 1976 and the championship title in 1980 before achieving third place in the next edition in 1984.
Al-Dakhil's most prominent participation is with Kuwaiti Al-Azraq in the 1980 Summer Olympics in Moscow. He had the great merit of his country's team reaching the quarter-finals, and qualifying with the Kuwaiti team for the 1982 World Cup finals in Spain, where he caught all the lights after scoring the first Kuwaiti goal in History of the World Cup against Czechoslovakia.
Al-Dakhil was trained by several international coaches such as Brazilians Mario Zagallo and Carlos Alberto Pereira. Al-Dakhil had previously invited Faisal and participated in several international events to play with the ranks of world stars. Al-Dakhil announced his retirement from playing in 1989.