Branco announces the list of the Oman national team for the external camp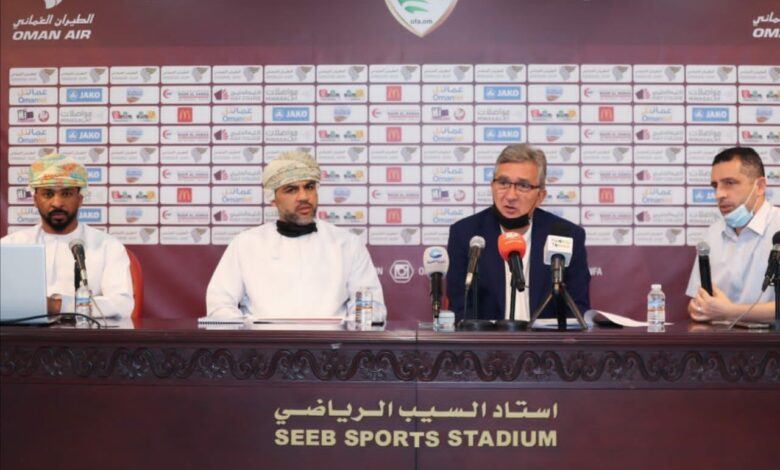 Oman coach Branko Ivankovic announced a list of 29 players who will join the camp, which will be held from April 17 to May 5 in Dubai, in preparation for the double qualifiers for the 2022 World Cup and the 2023 Asian Cup.
The list included in goalkeeping, Fayez Al-Rashidi and Ahmed Al-Rawahi, in addition to Ibrahim Al-Mukhaini and Youssef Al-Shiyadi, and in the defense Muhammad Al-Muslimi, Ahmed Al-Khamisi, Jumah Al-Habsi, Saud Al-Hissi, Fahmi Durbin, Abdulaziz Al-Ghailani, Ali Al-Busaidi, Ahmed Al-Kaabi and Abbas Al-Hashami.
In the midfield are Abdullah bin Fawaz, Harib Al-Saadi, Yazid Al-Ma'ashani, Amjad Al-Harithi, Zahir Al-Aghbri, Salah Al-Yahya, Omar Al-Fazari, Mohsen Jawhar, Yassin Al-Shiyadi and Arshad Al-Alawi, and in the attack, Abdulaziz Al-Muqbali, Muhammad Al-Ghafri, Khaled Al-Hajri, Mohsen Al-Ghassani, Omar Al-Maliki and Issam Al-Subhi.
Oman will play another camp from May 16 to 30, which will include two friendly matches against Thailand on May 25, and the other against Indonesia on the 29th of the same month.