Shabab Al-Ahly is the champion of "The 50th Cup"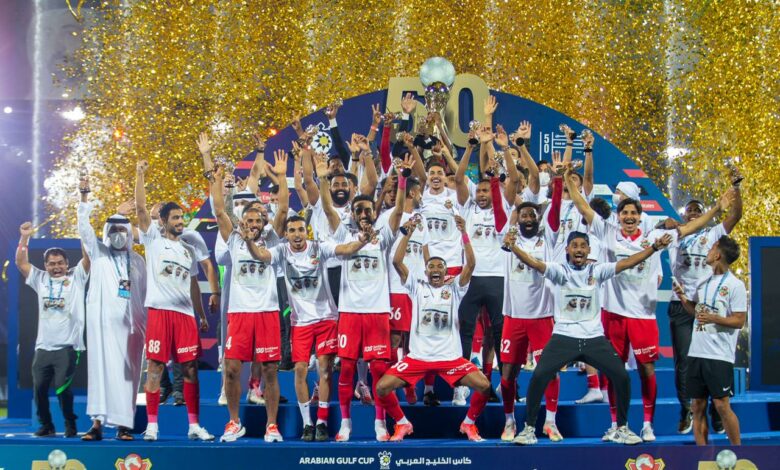 Shabab Al-Ahly Club won the Arab Gulf Cup for the fifth time in its history after its victory over Al-Nasr 5-4 by penalty shootout in the final match that brought the two teams together at Sharjah Stadium after a negative tie in the original games.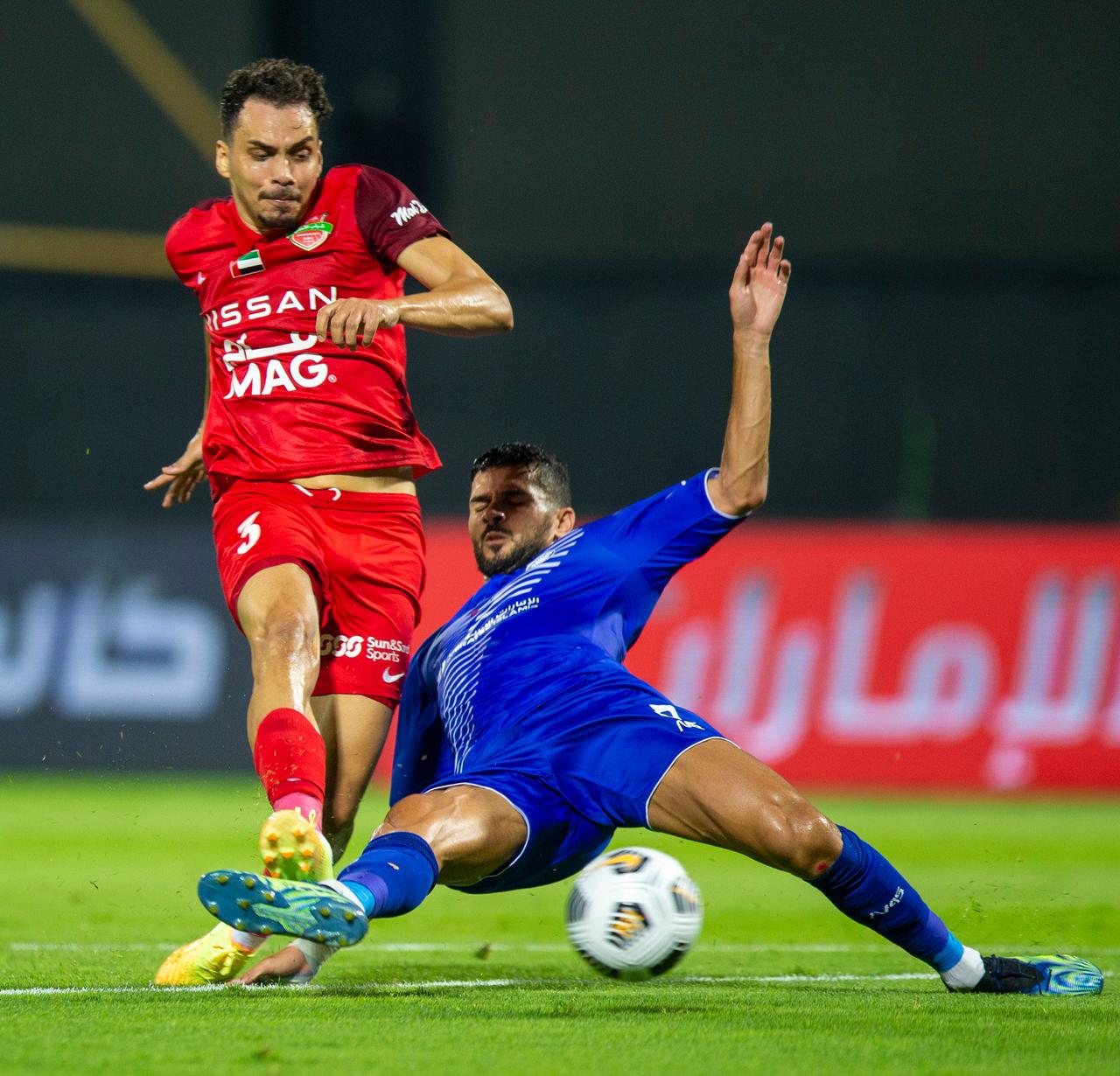 The match was sponsored by Sheikh Rashid bin Humaid Al-Nuaimi, President of the UAE Football Association, and Abdullah Nasser Al-Junaibi, President of the Professional League, in which the Egyptian football star, Moamen Zakaria, was honored as a guest at the invitation of the Professional League in the final. He also participated in handing Al-Ahly Youth the championship cup.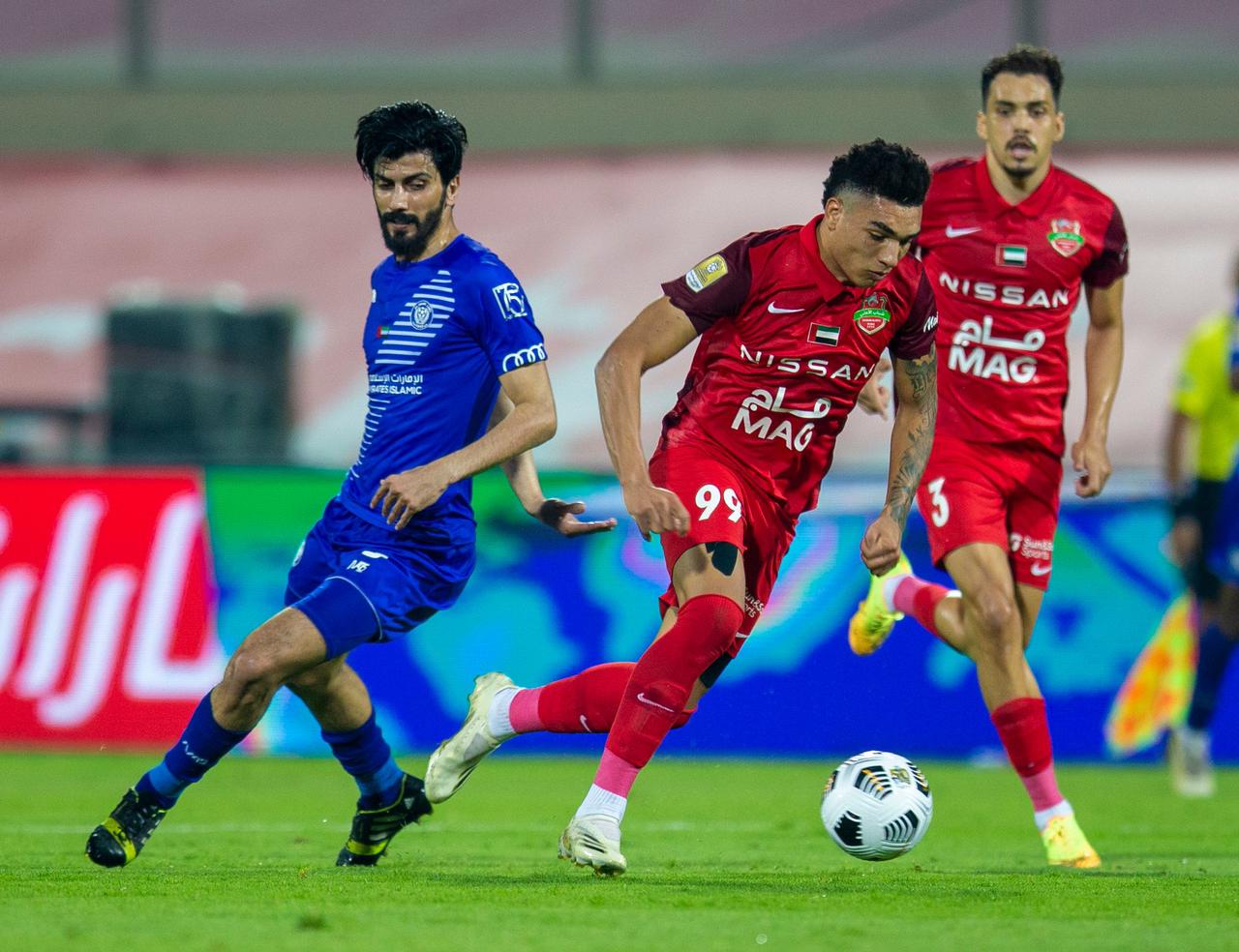 This version of the Arab Gulf Cup, in its 13th edition, is exceptional as it bears the name "The 50th Cup" to celebrate the 50th anniversary of the founding of the United Arab Emirates.