Yemen … The first participation in the Gulf Cup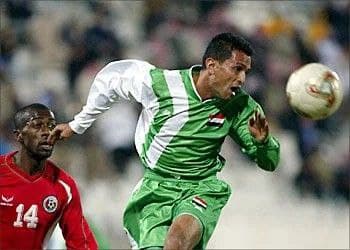 The 28th of December 2003 was not an ordinary day for the Yemeni sports community, who waited for hours and minutes before that to witness the official launch of the Yemeni national team's participation in the Gulf Cup championships. The cctv is match brought them together with the Oman national team at the Kuwait Club Stadium in the 16th edition of Gulf meetings.
The participation of the Yemeni national team in the Gulf 16 which was held in Kuwait came by an official decision, after increasing the number of teams to seven due to the absence of the Iraqi national team for several previous editions.
The Yemeni team, led by Yugoslav coach Milan Zivadinovic, entered the tournament after preparing in an external camp in Belgrade, Serbia, which lasted for two weeks.
The Yemeni national team started its participation in a draw (1-1) with Oman with a goal scored by Shady Jamal, who opened Yemen's goals in the Gulf Championship.
In the second round, Yemen lost five to a goal against Bahrain. Adel Al Salmi scored for Yemen, to return to the loss again by four in front of Kuwait, then another three goals loss against Qatar, followed by double goals loss against Saudi Arabia, and a final three goals loss against the Emirates, to end the tournament table with only one point.
Over the course of nine previous Gulf versions, and after playing 30 matches, including six draws, the Yemeni team is still looking for a victory for the first time which was close to achieving in the last version, Gulf 24, against Iraq after the two teams drew in a negative way. Will the Yemeni team do it and achieve victory for the first time in the Gulf 25?