Iraq and the first Gulf title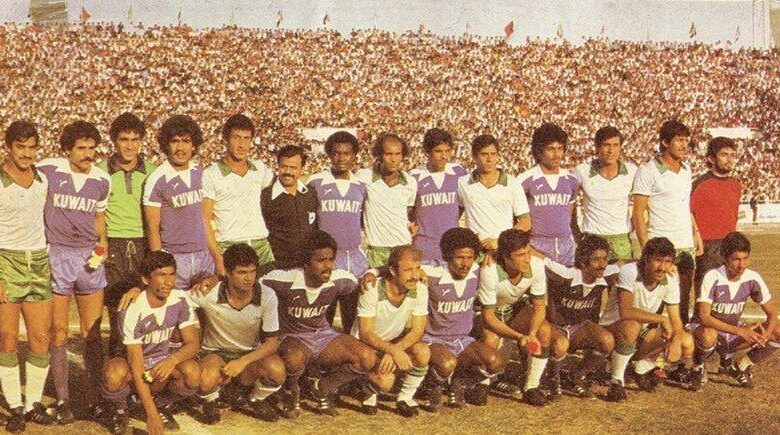 The Iraqi team broke Kuwaiti national team's series of titles in the Gulf Cup tournaments which extended to four versions after it succeeded in winning the fifth Gulf Cup title that was held in Iraq and causing Kuwait's first defeat in the Gulf Cup tournaments.
The championship was launched on March 23, 1979, with the participation of Kuwait, Saudi Arabia, Qatar, Bahrain, the Emirates and Oman, in addition to the host country, Iraq.
The Iraqi national team began its career in the tournament, which lasted until April 9, by defeating Bahrain 4-0 with the signature of Hussein Saeed, who scored a hat-trick, in addition to the goal of Nazem Shaker, then beating Qatar with two clean goals through Hussein Saeed, followed by a victory over the defending champion Kuwait by three goals to one through Falah Hussein, Hadi Ahmed and Mahdi Abdel Saheb.
The Iraqi national team continued its series of victories, as it beat the Emirates with five clean goals, scored by Hadi Ahmed, Mahdi Abdel Saheb, Falah Hussein, Hussein Saeed and Adel Khudair. Thereafter, it beat Oman 7-0 through four goals from Hussein Saeed and a goal for each of Falah Hussein and Adel Khudair. As for the final match, Iraq beat Saudi Arabia with two clean goals through Falah Hussein and Hassan Farhan.
Iraq was awarded its first historical title and thus broke the series of the Kuwaiti national team, which came second in the ranking, followed by Saudi Arabia, Bahrain, Qatar, the Emirates and Oman, respectively.
Iraqi Hussein Saeed won the tournament's top scorer award with 10 goals, while his colleague Hadi Ahmed won the best player award. Their other colleague, Raad Hammoudi, won the best goalkeeper award in the tournament.