Kuwait coach chooses his list for Saudi Arabia and Lebanon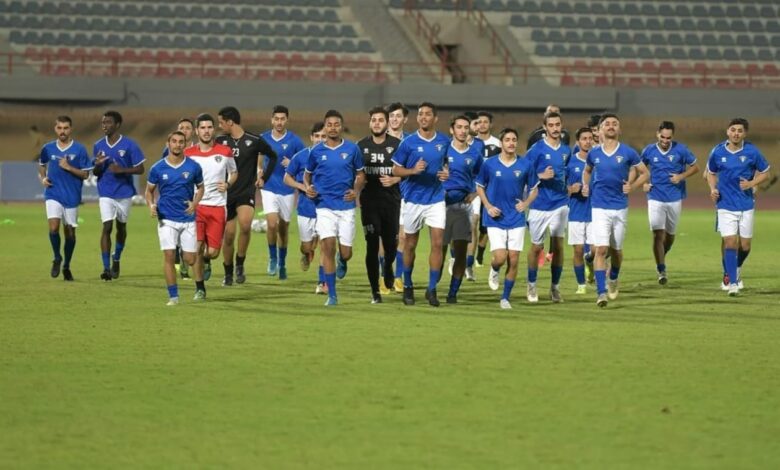 The technical staff of the Kuwaiti national team announced the final list that will play the friendly matches against Saudi Arabia and Lebanon on the 25th and 29th of this month within FIFA days.
The Spanish coach Carraso chose 26 players: Saud Al-Janai, Hamad Al-Qallaf, Mahdi Dashti, Bandar Musaed, Ahmed Al-Dhafiri, Eid Al-Rashidi, Muhammad Al-Azmi, Faisal Ajab, Fawaz Ayed, Abdul-Mohsen Ali, Hussein Ali and Badr Al-Mutawa.
In addition to Hussein Kankouni, Ahmed Al-Zanki, Abdulaziz Naji, Fahad Al-Hajri, Nasser Faleh, Mubarak Al-Finini, Ahmed Ibrahim, Suleiman Abdul-Ghafour, Khaled Al-Rashidi, Shabib Al-Khalidi, Sami Al-Sanea, Fahd Hammoud, Youssef Nasser and Moaz Al-Dhafiri.
Yesterday, Saturday, the Kuwaiti team headed to Riyadh to meet the Saudi team at Marsool Park Stadium, and then on the 29th, they will play against Lebanon in the Emirates.