Al-Shaibani: "The Gulf Cup Federation is here to stay and the Gulf Arab 25 will be established according to tournament standards"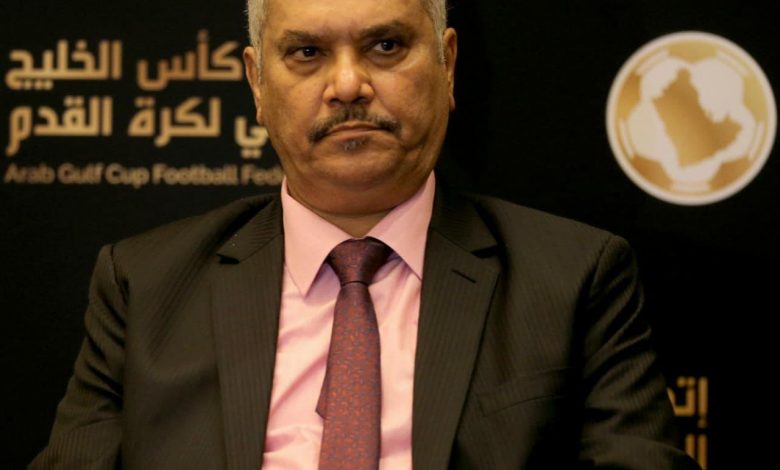 As part of the Arab Gulf Cup Football Federation's preparations for the upcoming Gulf Cup, the inspection team emanating from the Gulf 25 files evaluation committee is making ready to visit the Republic of Iraq to inspect the facilities and ensure that they comply with the hosting standards.
In a special statement posted in the Arab Gulf Cup Football Federation website, Dr. Hamid Al-Shaibani, member of the executive office of the Arab Gulf Cup Football Federation and head of the inspection team for Gulf Cup 25 said: "Our next visit to Iraq and Basra, in particular, will be during January, from 24 to 27 in order to review the readiness of the city in terms of stadiums and infrastructure related to hosting, and it will be in accordance with the controls and standards stipulated in the Gulf Cup tournaments list."
Al-Shaibani added: "Iraq has a great history in the Gulf Cup tournaments and an active element in them, and his team has previously won the championship several times, and we hope that the brothers in Iraq have benefited from the previous period in completing the requirements or the flow of completing them as required, God willing." We visited the city of Basra years ago, and examined the Sports City, and there is the Mina Stadium which we expect will be ready."
He continued: "The conditions are not difficult and do not deviate from the requirements included in the regulations related to the infrastructure, including stadiums, hotels, roads and security aspects, and may include the medical protocols due to the Corona pandemic if the epidemic continues, God forbid."
Al-Shaibani pointed out that the period remaining until the start of the competitions is not long and needs very great effort, the delegation that will inspect the available stadiums and facilities during the visit days, and the possibility that the delegation will attend the match expected to be organized during this period between the Iraqi and Kuwaiti teams. On whether the delegation will be satisfied with one visit, Al-Shaibani clarified that this matter depends on what the situation will be after examining the sports facilities, and if other requirements must be met.
The head of the inspection team for the Gulf Cup 25 confirmed that the Gulf Cup is the title of brotherhood among the people of the region and goes beyond all other matters. He said, "Everyone has seen the previous Gulf Cup 24 championship that was held in Qatar, and the success it achieved in difficult circumstances. Sport is independent from political aspects, and politics cannot be involved in sports, rather it is a means that can put in place practical steps to resolve disputes, and Qatar will. The Arab World Cup is organized with the participation of 22 countries from Asia and Africa, and this is further evidence that football is always immune to politics."
Al-Shaibani concluded his speech by saying: "The Arab Gulf Cup Federation is here to stay, and it is working to consolidate past successes with an organized professional work that is in the interest of football in the countries participating in the competitions. The Gulf Cup has become a great tournament with its technical and marketing value, and the evidence is that some countries from outside the region asked to participate in it, like other tournaments that host teams with special invitations which indicates the great position the Gulf Cup has reached and is known for its success."