Talal Youssef … the individual legend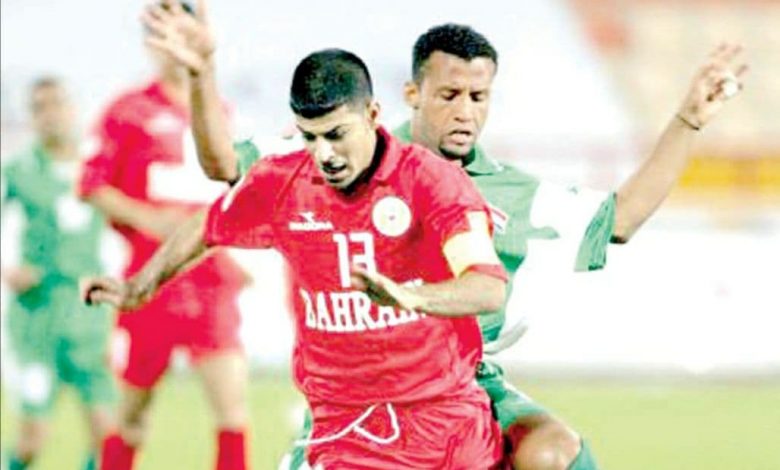 With the commemoration of the launch of the 16th Gulf Cup which was held in Kuwait in December 2003, the Gulf fans will not forget that Maher Talal Youssef, one of the most prominent names of the Bahraini Red in the past decade, won the title of the top scorer with five goals in that tournament, surpassing many of the bright attacking names at the time, such as Saudi Yasser Al-Qahtani and the Kuwaiti Bashar Abdullah.
Talal Youssef was born in 1975, and the Gulf Cup tournaments witnessed its launch specifically in the 14th edition in 1998 that was held in Bahrain. He continued to entertain the Bahraini and Gulf fans throughout six consecutive Gulf tournaments until the 19th Gulf Cup. He made his presence with honor, as he won the title of best player in the 17th Gulf Cup in Qatar, and contributed as well to scoring nine goals in his Gulf career.
Although he did not win the Gulf Cup title with the Bahrain national team, the Bahraini was close to the trophy several times, as he won the second place of the 16th Gulf Cup tournament. He also reached with Bahrain for the Golden Square on two occasions in the Gulf Cups 17 and 18.
The successes of the "individual legend", as described by the Bahraini fans, extended to the level of Asian and continental competitions, where he won with Bahrain fourth place in Asia in the 2004 Asian Cup. He was close to qualifying for the World Cup on two occasions when he played an important role in Bahrain's qualification in 2006 and 2010 World Cup, before concluding his career in the 19th Gulf Cup in Oman in 2009 after he represented the Bahraini Red in 90 international appearances.