Al-Sadd wins His Highness the Emir of Qatar Cup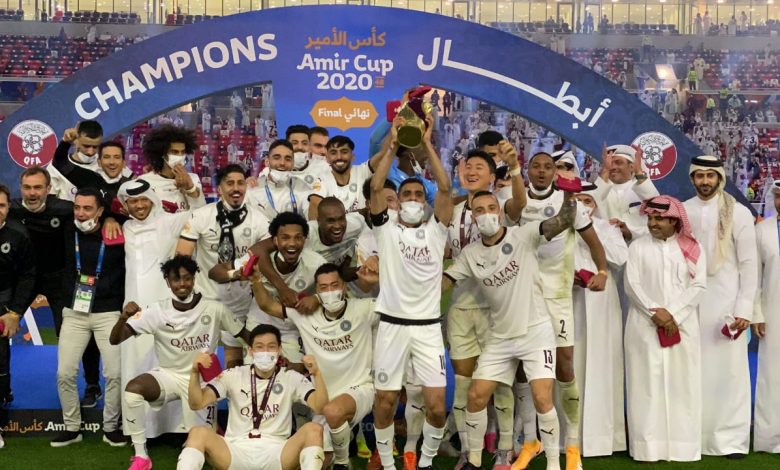 Al-Sadd Club won the Emir of Qatar Cup title after defeating Al-Arabi Club in the final game held under the patronage of the Emir of Qatar Sheikh Tamim bin Hamad Al Thani at Ahmed Bin Ali Stadium, the fourth stadium for the FIFA World Cup Qatar 2022 ™.
Al-Sadd won with two goals to one goal. Algerian Baghdad Bounedjah scored for Al-Sadd in the third and 43rd minutes, while Icelandic Arab Aron Gunnarsson scored in the 23rd minute.
The match was attended by about 20,000 spectators who watched the awarding of Al-Sadd in the new version of the cup designed by Qatari engineer Hamad Al-Marri.
This is the 17th title for Al-Sadd Club as the club that harvested the championship, while Al-Arabi's position in the cup tournaments was frozen on eight occasions.